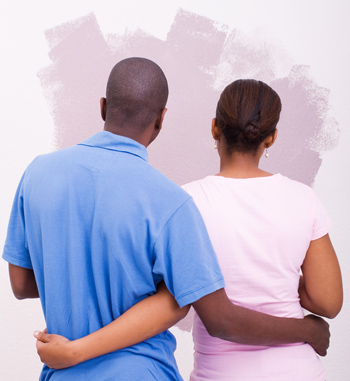 There's nothing wrong with testing our your color choices, too!
When it comes to colors, there really is no accounting for taste… and that's a good thing! The colors of your wedding should be ones that you like, regardless of what everyone else thinks. There are several basics to consider when choosing your palette: Where will your wedding will be held? What is the color-scheme of that venue? We now know that colors play a large part in how people exposed to them will feel. So, you'll need to decide what mood you want to create in your space. Bold colors are the most dramatic, while soft pastels create a romantic mood. If you're a traditionalist, then you'll want to use "standard" wedding combinations, such as ivory, pale pink, and white. If you're creative and adventurous, then go ahead and experiment with hues that speak to you!
Alfred asks: "My wedding colors are peach, light lemon and cream. Do these colors go together? If yes, what other color can I add to it?"
Dear Alfred: I think your color choices are lovely and, yes, they do go together. I would consider adding one darker hue to offset the light ones you have chosen. I believe a dark green or dark gold would work (readers, what do you think?). As you decide, remember that in nature, every color goes with every other color. You can be the judge!
Readers: The lovely thing about planning your wedding is that it is your wedding. There can be no mistakes with color combinations, as long as you pick what you like and what works for you. So, go ahead and be as staid — or as wild — as you want to.
To submit a question to "The Wedding Guru," e-mail it to judy@hvmag.com, or add a comment in the box below.
P.S.: Happy Thanksgiving, Hudson Valley!