Photos courtesy of LEGOLAND New York
The Orange County theme park and resort announces an opening date for its new waterpark as well as accommodations for guests with autism.
Bricktastic things are coming to Legoland New York in 2023! Since its opening in the summer of 2021, the Orange County theme park has been a major draw of tourism in the Hudson Valley with a "multi-day destination experience" comprising seven different themed lands. Whether you're interested in exploring the world of LEGO Ninjago, swashbuckling with the LEGO Pirates, or fending off dragons at the LEGO Castle, there's plenty of family-friendly entertainment in store.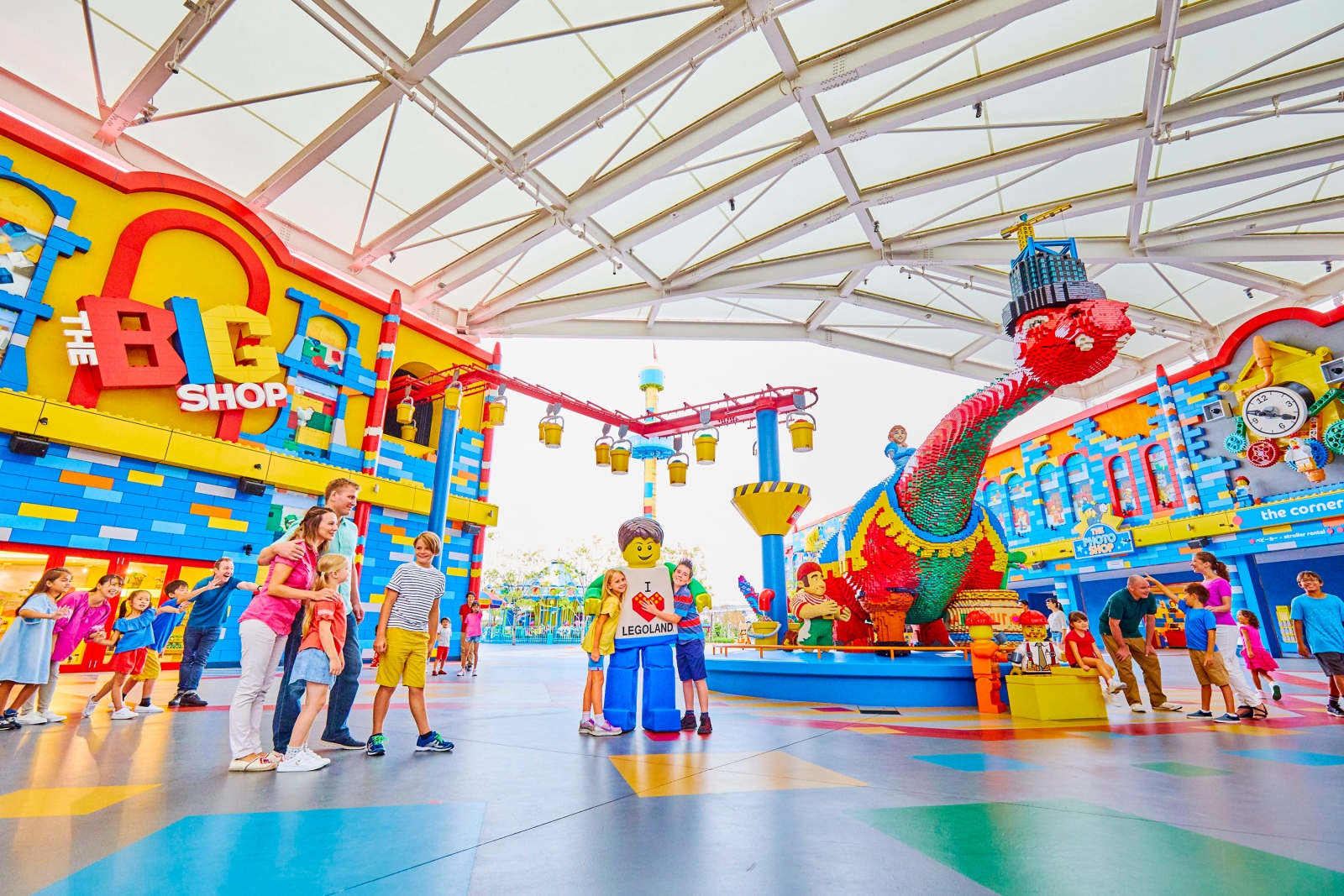 As if the park wasn't already epic enough, LEGOLAND just announced that its greatly anticipated Water Playground will be open as of Labor Day weekend this year. In addition to "riding, driving, climbing, and building under the summer sun," LEGO lovers can build and race boats, shoot down four water slides, and get drenched by an enormous 318-gallon water bucket. "New York summers are hot, which is one of the reasons we're so excited to give families a place to cool off this year," says LEGOLAND New York Resort Divisional Director Stephanie Johnson. "We have no doubt our Water Playground will become the heart of the park this season. Everything we do is for the love of fun, and we're committed to building unforgettable offerings that will keep families coming back to our Resort again and again." The expansion includes a family changing area, allowing for a quick and comfortable transition between the Water Playground and the rest of the park.
Awesome Is for Everyone at LEGOLAND New York
The park also announced that upon opening on March 31, it will be a Certified Autism Center. LEGOLAND New York is cooperating with the International Board of Credentialing and Continuing Education Standards (IBCCES) to "train all staff in best practices in serving guests with autism and their families." Every ride in the park will be posted with a sensory guide, forewarning of stimuli like bright lights and loud sounds to which guests with autism may be averse. In a case where a guest needs a moment away from all the excitement at LEGOLAND, the park offers a quiet room outfitted with "weighted blankets, dim lighting, and tactile toys."
Tickets to LEGOLAND New York start at $59 per person. The vacation package, which includes admission to the park as well as an overnight stay at LEGOLAND Vacation Hotel, starts at $87 per person. If you're planning a visit to the park, be sure to allot some time to explore the quaint village of Goshen with dining, shopping local, and more.
Related: Woodbury Common Day Trip: What to Do Near the Outlets