Hudson Valley grillmasters brought their A-game as they flipped patties, drank beer, and served all the sliders to a very hungry crowd.
Did you make it to Burger & Beer Bash 2019? Our annual summertime food festival, held on August 15 this year, was easily one for the books. With more than a dozen vendors, hundreds of guests, and thousands of sliders, the grill-centric shindig was big, bold, and burger-tastic.
Attendees dug their teeth into perfectly cooked patties topped with everything from pickles and sriracha to mac sauce and all the cheese, then pondered their decisions over cups of ice-cold beer before ultimately voting for the one burger that stole their hearts — and their stomachs.
So which burger took home the Best of Burger Bash title?
The winner is…
45 S Rte 9W, West Haverstraw
243 Rte 9W, Palisades
The public has spoken! For an impressive third year in a row, The Filling Station took home first place with its simply divine short rib sliders topped with American cheese and ketchup on the plushest potato rolls you can imagine.
Second place goes to…
1379 Rte 9, Wappingers Falls
After coming in third place during our 2018 showdown, the Wappingers Falls eatery upped the ante with a burger that was no frills delicious. Nicknamed the Heritage "OG" Burger, it began with a dry-aged beef blend blanketed with American cheese, lettuce, raw onion, crispy hash brown, "mac" sauce, and house pickles. It all got loaded onto Heritage's signature branded buns because it's the little things, right?
Rounding out third place is…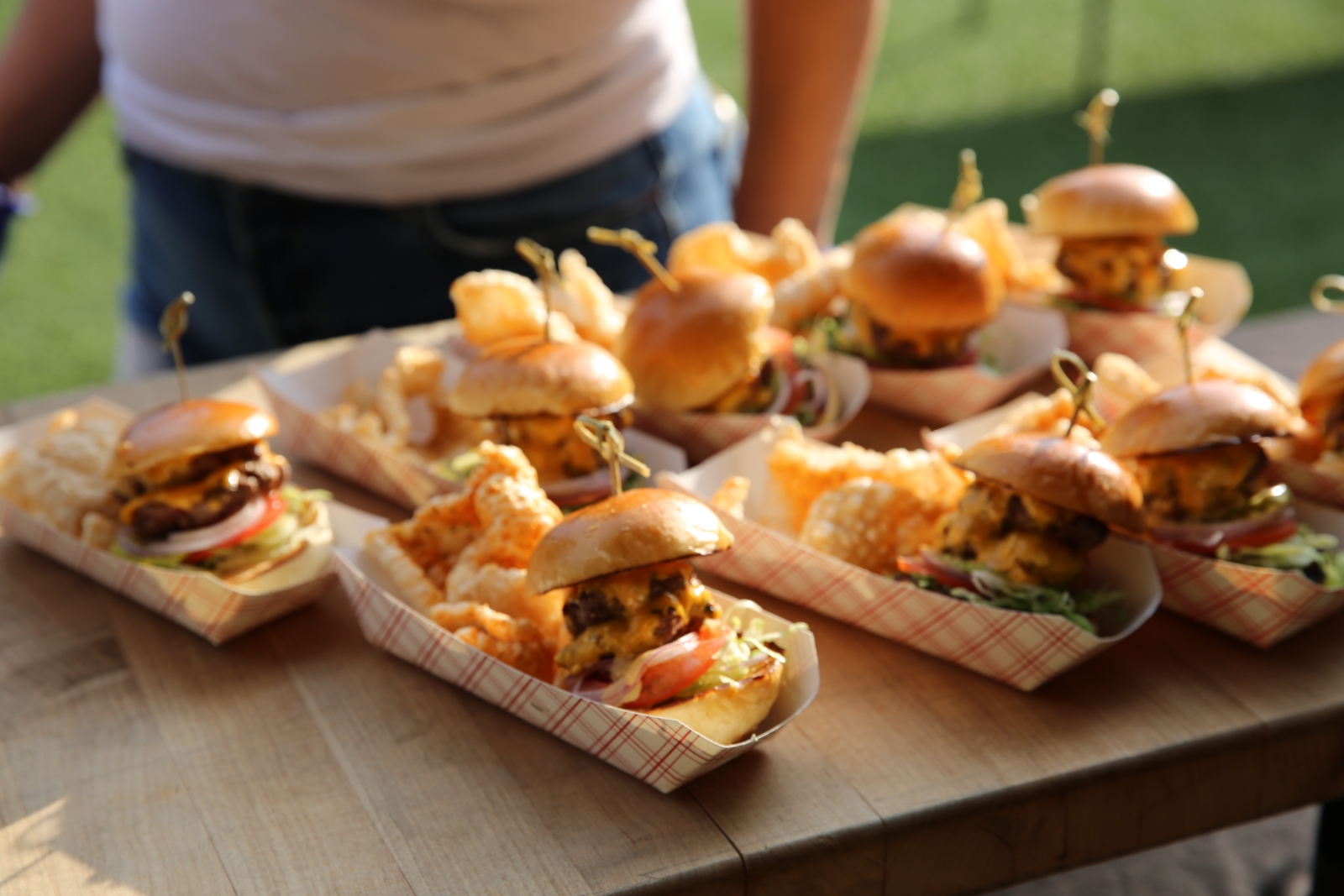 289 Mill St, Poughkeepsie
A perennial Hudson Valley favorite, Mill House honored its upscale Americana cuisine with a burger that screamed summer. Dubbed The Little American, it featured a meaty mix of prime beef chuck and brisket topped with shaved Iceberg lettuce, melty yellow American cheese, sliced shallots, a dill pickle chip, Roma tomato, and "sMac" sauce on a brioche bun. As if that wasn't delectable enough, each burger came with a side of crispy, crunchy pork rinds, too.
Congratulations to all our winners and a major thank you to everyone who participated and came to help us celebrate (and eat). We can't wait to see you next year for even more burgers and beer in the Hudson Valley!