1. Kaaterskill Falls (Greene)
Cascading 260 feet, the state's tallest two-tier waterfall is one of America's oldest tourist attractions. A revamped walkway and observation area make the mostly vertical one-mile roundtrip easier to navigate.
Route 23A, Haines Falls
2. Walkway Over the Hudson (Dutchess)
See the river (and our famous fall foliage) from the world's longest elevated pedestrian walkway (1.28 miles). It connects Dutchess and Ulster counties and their rail trails for hikers, bikers, and runners.
Entrances in Poughkeepsie and Highland

Photo by Jim Smith
3. Mohonk Mountain House (Ulster)
You can experience this world-class resort many different ways: book an all-inclusive stay, purchase a dining or spa day-guest pass, or buy a grounds-only pass which gives you access to the 85 miles of hiking trails which traverse a breathtaking landscape.
1000 Mountain Rest Road, New Paltz

Photo by Beth Schneck
4. Olana Historic Site (Columbia)
Perched on a bluff with spectacular valley views, the Moorish fantasy home and studio of eminent Hudson River School painter Frederic Edwin Church is a must-see. Guided house and landscape tours available, though you can wander the 250-acre grounds for free.
5720 State Route 9G, Hudson
5. Hyde Park Historic Estates Circuit (Dutchess)
Lifestyles of yesteryear's rich and famous come vividly alive on this jaunt through the conveniently clustered Vanderbilt Mansion, FDR Estate, Val-Kill, and Staatsburgh State Historic Site. Grounds are as stunning as the buildings.
Visit www.nps.gov and www.nysparks.com for info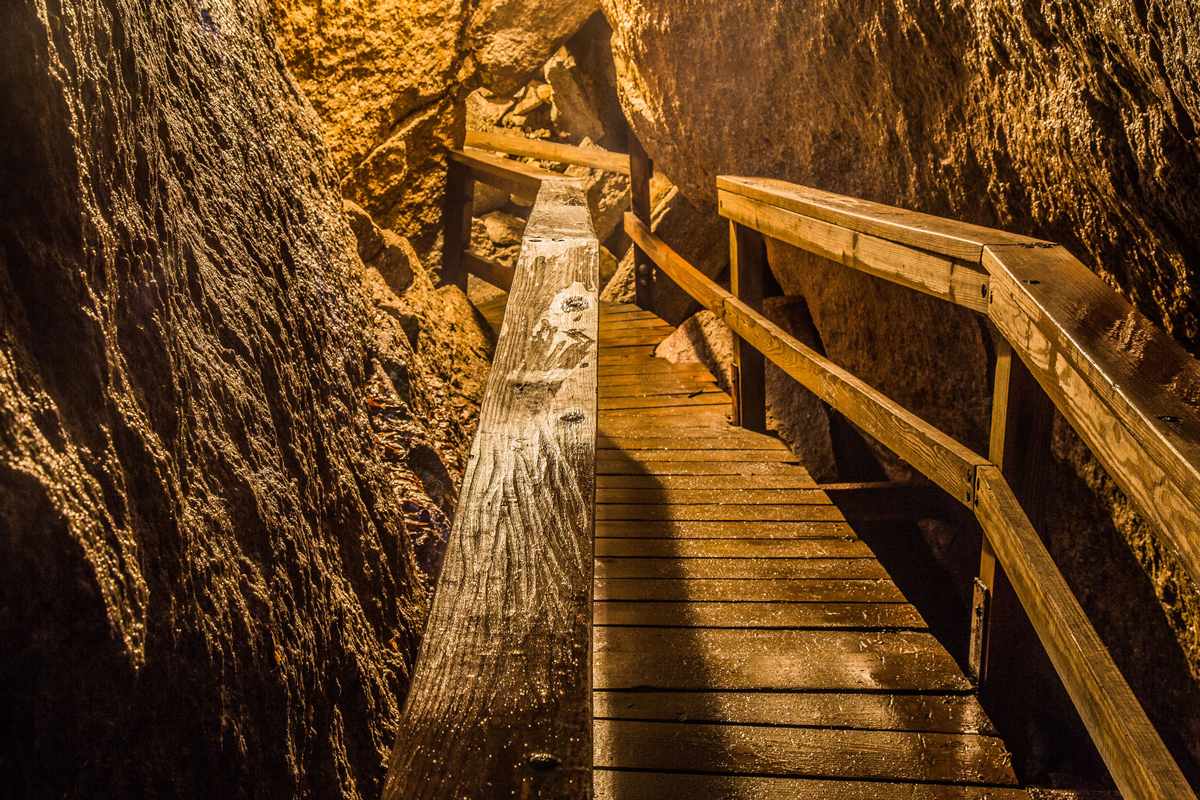 Photo by John Fischer
6. Ice Caves at Sam's Point (Ulster)
Follow a switchback trail through high-altitude pitch pine barrens and enjoy stellar views at Sam's Point Preserve's Ice Caves.  Heads up! The caves have ladders: kids and pooches might need a boost. Small parking lot fills fast.
400 Sam's Point Road, Cragsmoor
​
7. Rye Playland (Westchester)
Take a joy ride at this Art Deco icon, the nation's first totally planned amusement park. Original 1920s rides join contemporary thrill attractions. Also enjoy a boardwalk with Long Island Sound views, beach, pool, mini-golf, and fireworks.
1 Playland Pkwy, Rye
8. Bear Mountain State Park (Rockland)
Stay at a restored 1915 lodge with a cushy spa and savor all seasons: picnic in a lakeside grove, visit the Trailside Museum & Zoo, ride a carousel, and ice skate on colder days. Hiking options include the trail to mysterious Doodletown and the loop to Perkins Memorial Tower for 360-degree views.
Route 9W North, Bear Mountain
9. Headless Horseman Hayride (Ulster)
Six haunted houses, more than 350 performers and crew members, horror film makeup artists, and a circus-style sideshow with illusionists make this a top attraction for the 13-and-up set. Allow at least two and a half hours. Fun runs mid-September into early November.
778 Broadway, Ulster Park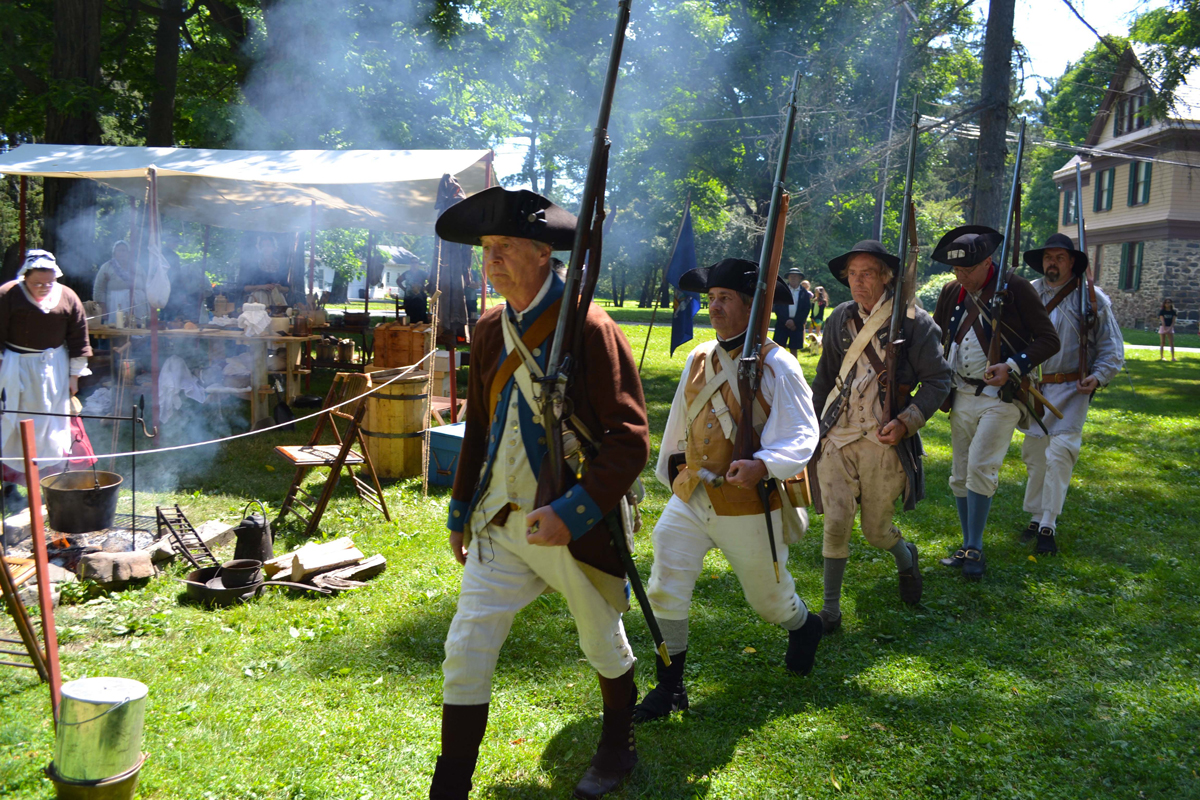 10. Historic Huguenot Street (Ulster)
Ten-acre National Historic Landmark District includes seven preserved stone houses, a reconstructed 1717 Huguenot church, archaeological sites, burial ground, and brand-new replica Munsee Native American wigwam. Book a private tour or download the free walking tour app.
88 Huguenot Street, New Paltz

Photo by Rossmedia
11. Newburgh Waterfront (Orange)
At the first warm breeze, this stroller's destination comes to life with a party atmosphere of open-toe sandals, sundresses, and polo shirts. Many party-goers dock at the marina or restaurant spaces and enjoy live weekend entertainment.
Front Street, Newburgh
12. Motorcyclepedia (Orange)
It's hog heaven at this multi-floor biker bastion, open Friday through Sunday. See exhibits on Indian Motorcycles, Chopper City, and Harley Davidson, as well as three cool motordromes.
250 Lake Street, Newburgh
Known for its discerning lineups of both future box-office favorites and works by emerging artists, this fiercely independent annual October multi-day, multi-town event is great for (low-key) celebrity watching. Woodstock, Kingston, Rhinebeck, Saugerties, and Rosendale venues.

Photo by Robert Juckett
14. Old Rhinebeck Aerodrome (Dutchess)
Weekend airshows June through October showcase historic aircraft dating from 1909. Some 60 vintage aircraft, as well as autos and motorcycles, on display in a hangar setting. Biplane rides, too!
9 Norton Road, Red Hook
15. Innisfree Gardens (Dutchess)
Tucked away on a rural road, this internationally acclaimed Chinese cup garden comprises 185 acres and features a walking path meandering through rocks and over bridges around a 40-acre glacial lake.
62 Tyrrel Road, Millbrook
16. Apple Picking (throughout the Hudson Valley)
Zigzag the valley and find apple farms aplenty. Masker Orchards in Orange and Hurds in Ulster are family favorites. Cross the bridge to Columbia County for hard-to-find varieties at Samascott. Heading south, there's Barton Orchards in Dutchess, famed for its kid-friendly attractions, and Wilkens in Westchester, home to a farm winery tasting room.
Find many more at www.nyapplecountry.com.
17. Kensico Dam and New Croton Dam (Westchester)
With its symmetrical pavilions and elaborate stonework, Kensico Dam seems more a work of art than a public works. Take the stairs to the top for a great view. (1 Bronx River Parkway Rd, Valhalla). Just as gorgeous, the New Croton Dam (pictured) boasts intricate masonry and a mesmerizing spillway waterfall.
1 Bronx River Parkway Rd,, Valhalla; 35 Yorktown Road, Cortlandt
Bryan Haeffele for Historic Hudson Valley
Have a field day in Sleepy Hollow Country exploring venues like Kykuit, the art-filled Rockefeller Estate; Washington Irving's Sunnyside; Philipsburg Manor, a 17th-century site that tells the story of slavery in the colonial north; and the Old Dutch Church and Burying Ground, built in 1685! Just north — in Croton-on-Hudson — visit Van Cortlandt Manor (pictured), especially during the fall for the Great Jack O'Lantern Blaze.
19. Chuang Yen Monastery (Putnam)
Home to the western hemisphere's largest indoor Buddha statue (55 feet high!), this tranquil center also has grounds laid out by famed architect I.M. Pei. Have a weekend vegetarian lunch, attend a dharma study class, or try Sunday meditation. Retreats are also available.
2020 NY-301, Carmel

Photo by Ranala43
20. Untermyer Gardens (Westchester)
You'll be smitten by a walled Persian paradise garden with lilies in reflecting pools and spectacular river views at this rescued 1930s horticultural masterpiece where Isadora Duncan once danced. Don't miss the Grand Illumination during the holidays!
945 N Broadway, Yonkers

Photo courtesy of Discover Albany
21. New York State Capitol (Albany)
Sure, you may have gone here on a field trip as a child, but you'll appreciate the awe-inspiring architecture and craftsmanship even more as an adult. Tours are free and offered every day but Sundays (and holidays), but reservations are suggested. In the fall, go on a Capitol Hauntings Tour. Not quite as chilling, but possibly as thrilling, if you go on a weekday you can sit in on a Senate session or a public hearing.
State St and Washington Ave
22. Catamount Park Aerial Adventure (Columbia)
Twelve separate aerial forest challenge courses spread out over a 10-acre wooded setting near the base of the ski area offer varying degrees of difficulty. Some 170 tree platforms and more than 50 ziplines test balance, agility, and arm strength. Ages 7 and up.
3200 State Highway 23, Hillsdale
An amazing 22 miles of linear park stretching from Wallkill to Kingston, this trail connects the business districts of New Paltz, Gardiner, and Rosendale and passes lakes, old cement works, and the iconic Rosendale Trestle. Take a mountain or hybrid bike, as it's mostly packed dirt.
24. Bethel Woods Center for the Arts (Sullivan)
Visitors from near and far come here to walk the original 1969 Woodstock Festival site and see big-name acts. Explore a lively gallery with psychedelic memorabilia (including a magical mystery bus) and watch footage of the hippie heyday.
200 Hurd Rd, Bethel
25. Troy Waterfront Farmers' Market (Rensselaer)
A food and craft destination in one, this emporium draws savvy shoppers seeking fresh produce, meat, poultry, and baked goods as well as artisan wares like pottery and hand-knit items — not to mention live music and family activities.
May–Oct at Monument Square on River Street; Nov–April at The Troy Atrium, 49 4th Street