Adobe Stock / patrick. All other photos courtesy of artist/venue
There's so much to do in the Hudson Valley in April, from outdoor sculpture sessions for kids in Ossining to live music in Woodstock.
Beginning April 2
In collaboration with the Gordon Center for Black Art and Culture, Rockland Center for the Arts will present a comprehensive exhibition of White's biggest influencers, and in turn, who he influenced. Works by the representational artist, as well as of his inspirations, will be presented as a testament to his lasting significance in the field. Gallery open daily, admission by suggested donation.

April 4, 11, 18, and 25, 3:30–5 p.m.
Looking for a fun after-school activity? Sign your 6–9-year-olds up for four classes with teaching artist Anna Adler. Students will use found natural and recycled materials to craft temporary, site-specific sculptures in Bethany Arts Community's outdoor park. You'll even be able to view the fruits of your child's creativity on a student-led tour to wrap up the final class.

April 4, 8 p.m.
The singer-songwriter will be performing music from her contemporary folk catalog at the intimate Levon Helm Studios. Her latest release, "An Evening of New York Songs and Stories," is a celebration of life and culture in the city; expect masterful storytelling of ordinary people and real-life issues.

April 8, 7 p.m.
Host and creator of the Netflix comedy show Patriot Act (and former correspondent at The Daily Show), Hasan Minhaj is incredibly funny with quips about modern politics and society, along with depth and sincerity through his unique comedic style. Now, Valley residents have a chance to see the Peabody Award winner's "The King's Jester" tour at Ulster Performing Arts Center for one night only.

April 8, 8 p.m.
With an impressive, 50+ year career, singer-songwriter Gordon Lightfoot continues to enchant audiences with his soulful folk music. Embarking this year on his "80 Years Strong" Tour (in celebration of his 80th birthday) Lightfoot brings you back to the 70s.

April 8–10
What better way to motivate your spring cleaning than with inspo for a new home improvement project? Coming to Golds Gym Sports & Exhibition Complex for three days, this home show is a one-stop shop for all the information you'll need to remodel, landscape, or redecorate your property. Over 50 businesses are slated to be exhibiting products, services, and demonstrations. Admission free by registering online, or $10 at the door.

April 9, 10 a.m.
Whether you're an avid birder or an eco-warrior, it's important to do your part to support our local migratory birds. Join Tod Winston of New York City Audubon for a comprehensive how-to on creating an enriched habitat for your flighty visitors, hosted by Tannersville's Mountain Top Arboretum.

April 16, 11:30 a.m.–1:30 p.m., 2–4 p.m.
Coming to the Senate Garage on North Front Street, this traveling festival is bringing some of the best Bloody Marys in the region under one roof. Not a fan? Don't worry, there will be plenty of other beverages and food to sample, as well as live music, photo ops, and more. Tickets are $50 per 2-hour session.

April 23, 10 a.m.–5 p.m.
Set to be live and in person at the Louis Engel Waterfront Park, Green Ossining is hoping to be able to make a return to their usual festival this year. While details for the 2022 date were not buttoned up by press time, past events have included planting trees, food vendors, petting zoos, and more.

April 23, 8 p.m.
A staple band of the 70s, 5-time Grammy nominated Ambrosia will bring their unique brand of music with progressive, classical, and wordly influences to Daryl's House Club. They'll perform hits from their expansive catalog, plus newer compositions.

April 26, 7:30 p.m.
Coming to the Bardavon as part of his "Unfortunate Return of the Ridiculously Self-Indulgent Ill-Advised Vanity Tour," the satire artist will be trading in his usual over-the-top performances for something a bit more intimate. Backed by a full symphony orchestra, Yankovic will exclusively be performing original songs (no satire!) for the night, a real treat for longtime fans.

April 23, 1–3 p.m.
The event begins with Dennis speaking about his career as a Shinnecock artist based in Long Island, where he documents landscapes sacred to his people. Then, it's your turn to get behind the camera—with a smartphone or museum-lent polaroid—and join a scavenger hunt around the Hudson River Museum to capture your favorite landscapes, followed by a group critique with Dennis.

April 29, 7:30 p.m.
Kevin James began his career as a Long Island comic in the 90s, but if you're not familiar with his stand-up work, you definitely know him from his performance in comedies like The King of Queens, Paul Blart: Mall Cop, and I Now Pronounce You Chuck and Larry. Coming to Tarrytown Music Hall, this show is an opportunity to learn more about where James' career began.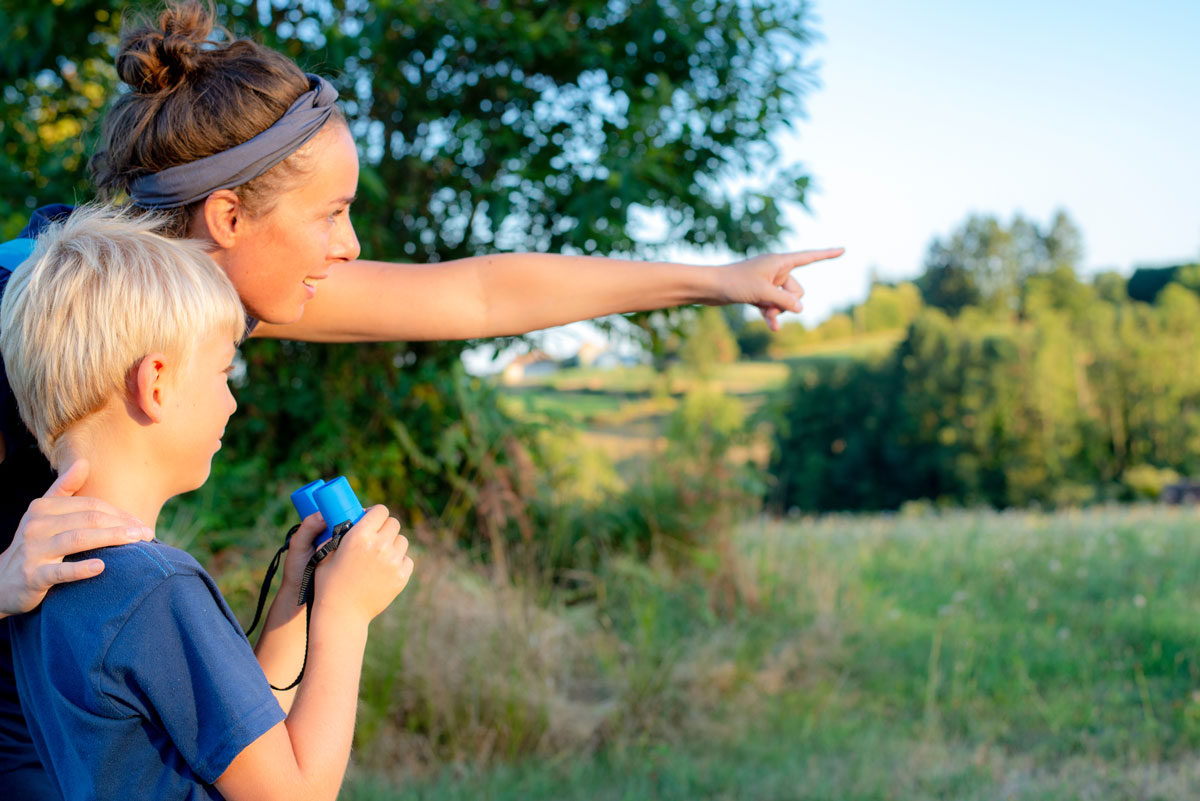 April 30, 7:30 a.m.
Meeting at the West Point Foundry Reserve, participants will walk together to Foundry Cove to catch a glimpse of neotropical avian species who migrate to our area in late April. Several birds are anticipated to hang out in the marshy habitat on the Hudson, so make sure to bring your binoculars to get a close-up of their vibrant colors! Perhaps you'll spot some Valley faves like peregrine falcons, nighthawks, warblers, and sparrows.

Related: Ogle Larger-Than-Life Art at Sculpture Parks Across the Hudson Valley