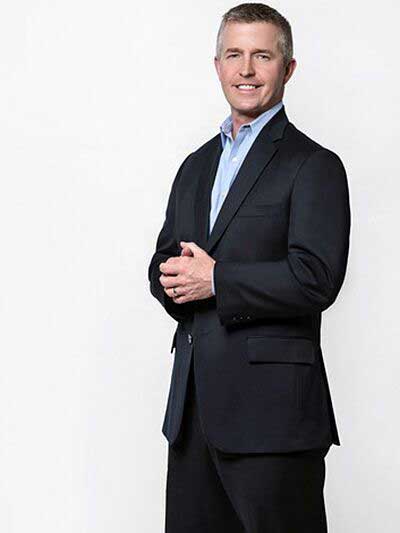 There are many reasons a persons' gum tissue can recede, creating discomfort, gum disease and possible tooth loss. The good news is that now there is a minimally invasive technique that can build gums back up into a strong and sturdy setting for healthy teeth more quickly and with far less pain than traditional procedures.
Pinhole Surgical Technique allows a dentist to restore gums to their normal position by creating a tiny hole, rather than with the gum grafting traditionally used to correct the problem. Special instruments are inserted into the hole to gently maneuver the gum back into place so that it can be reconnected to the tooth. The gums are then held in place with tiny strips of collagen. No scalpel, no stitches, no long painful recovery.
At Dental Design Studio in Poughkeepsie, Dr. Richard Whalen has been performing this high-tech procedure for more than a year.
"This is advanced dentistry that corrects the problem in the gentlest, least disruptive way possible," Dr. Whalen said. "In the past, patients would put off taking care of their receding gums, afraid of painful operations. Now they have no reason to let themselves become 'long in the tooth.' They can come in for a much more comfortable procedure and quickly bring back healthy gums and a youthful smile."
Dr. Whalen has been caring for patients' oral health for 25 years, and his friendly team at Dental Design Studio make patients feel at ease from the moment they walk in. He is committed to providing the most up-to-date procedures with state-of-the-art technology to ensure exceptional care and comfort for his patients.
As one of those developments, Pinhole Surgical Technique offers relief for many. Gum recession is a common problem, particularly as people age. It can be brought on by periodontal disease, inadequate brushing and flossing, grinding and clenching of teeth, a misaligned bite, smoking or chewing tobacco, hormonal changes and lip piercings. Even brushing teeth too hard can cause the condition. When the gingiva, the gum tissue is pulled back, it leaves hard-to-clean pockets where bacteria build up. That leads to gum disease that can eventually cause the loss of the tooth as well as many other health problems.
Traditionally, treatment would mean painfully grafting a strip from the roof of the mouth to under the receded gum. That left two places in the mouth sutured and left to heal for each procedure. Using that method, a dentist can treat only one or two teeth at a time, meaning the patient typically had to come back for repeated procedures.
With Pinhole Surgical Technique, Dr. Whalen can restore several teeth at the same time. What's more, recovery begins immediately. While it may take a couple of months for the tissue below the surface to completely grow into its former condition, the pinhole closes within 24 hours, and the patient typically can resume normal eating habits immediately upon leaving Dr. Whalen's office.
That gives patients good reason to smile and more confidence when they do!
---
Dental Design Studio
46 Fox St., #3
Poughkeepsie
(845) 452-7653
www.dentaldesignstudio.net
---
What's this?
This content is made possible by our sponsor. It is not written by and does not necessarily reflect the attitude, views, or opinions of the Hudson Valley Magazine editorial staff.