When it comes to dressing the groom, tradition is strong. Black tuxedos, white shirts, and black ties are still the most popular, especially for evening weddings. But suits are gaining ground, particularly with the availability of affordable made-to-measure suits. Today's grooms are all about adding personal touches, whether it's cool cufflinks, a quirky bowtie, or a colored pocket square.
Slim Pickings
Robert Forchetti, co-owner of San Marko Formals & Fine Men's Wear in Yonkers, says that slim-fitting suits are in, that "the black tuxedo has always been the quintessential look for grooms and groomsmen," but navy blue and gray have been recent customer favorites.
San Marko Formals & Fine Men's Wear
Yonkers (914) 964-8982
www.sanmarko.com
---
Suits Me Just Fine
Tuxes will always be in style for grooms and groomsmen, but affordable made-to-measure suits, like those offered at Indochino, are very popular. Coordinating suits for the groomsmen are a great option, and, these days, men can choose everything from the style of lapel to the color of the lining to the monogramming inside the jacket. (The wedding date and the couple's names are the most popular option.) Light gray and charcoal are the most popular colors for weddings, but "blues of all shades are right on trend," says the store's New York showroom manager BJ McCahill. Different colored accents — pocket squares, ties, vests — are a popular way to distinguish the groom from the groomsmen.
Indochino
New York, NY (855) 334-0788
www.indochino.com
---
Banded Together
"We get a lot of requests for unique textures, matte finishes, mixed metals, high-karat gold, platinum, and unique pieces like Mokume-gane by James Binnion and George Sawyer," says Bruce Lubman of Hummingbird Jewelers.
Hummingbird Jewelers
Rhinebeck (845) 876-4585
www.hummingbirdjewelers.com
---
Tie One On
Shaun Hosdaghian of Sossi Formals says that the groom's tuxedo should be different than the groomsmen's, "whether a different style tux or a subtle detail, such as wearing a bowtie and having the groomsmen in long ties." Pocket squares, he says, "are a must and add a touch of color to the tuxedos." Classic patent-leather shoes are still the look of choice, and bowties are definitely in.
Sossi Formals multiple locations
www.sossiformalwear.com
---
Cuff 'Em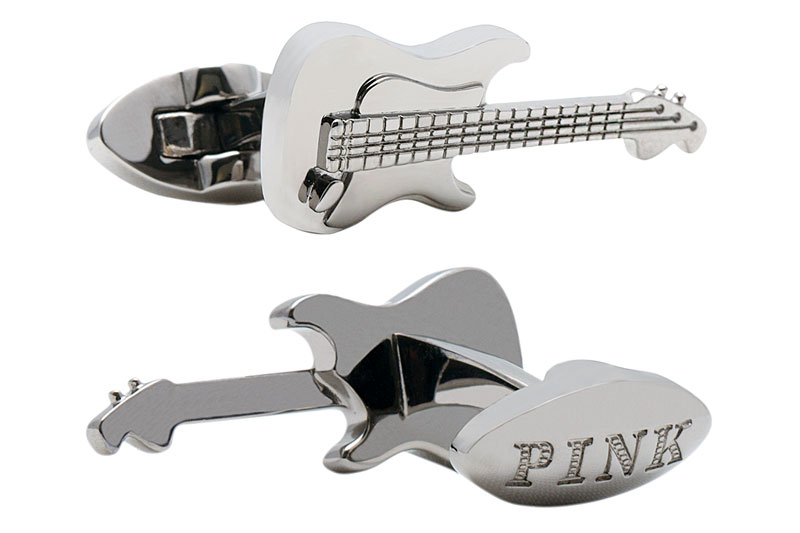 At Thomas Pink, which recently opened a shop at Bloomingdale's in White Plains, "our gents are seeking more fashion-forward and expressive looks for evening wear," says Vice President of Marketing and Public Relations Rachel Branch, such as an edgy tone-on-tone look with a black evening shirt, or colorful accessories. Branch notes that couples are marrying a little later than in past decades and, with age comes more confidence about expressing individuality. So a groom might choose something fashionable yet quirky, such as a whimsical bowtie, guitar cufflinks, or a colorful multi-box pocket square.
Thomas Pink
New York, NY (888) 336-1192
www.thomaspink.com