The Details
641 North Broadway, Nyack
Price: $5.2 million
Sold: January 16, 2019
Beds/Baths: 5 bedrooms, 3 full baths, 1 half bath
Size: 4,488 sq ft
Lot Size: 6.42 acres
When it comes to waterfront mansions in the Hudson Valley, Nyack is the place to be. After all, the Rockland County town is stocked to the brim with jaw-dropping abodes like the Gatsby-esque Pretty Penny. Nearby, in South Nyack, historic mansions and Rosie O'Donnell's former five-home estate charm with eye-catching architecture and views for days.
This January, a Rockland property changed hands to the tune of $5.2 million, making it the highest priced single-family home sale since 2013, when the Georgian estate at 649 North Broadway sold for $6.25 million. It overtakes the 2018 sale of Rosie O'Donnell's main mansion in South Nyack, which closed for $5.1 million.
Located on the western bank of the Hudson, the North Broadway site is something of a hidden paradise. On a semi-secluded 6.42 acres, it houses a private boat dock, a sandy beach, and an in-ground pool. Inside, the mansion evokes breezy living with 30-foot ceilings and panoramic glass windows. The design is a cross between beachside retreat and Hudson Valley country cabin, a combination that captures the essence of Nyack and its position within the Hudson Valley.
The property, which was listed by Laura Weintraub of Weld Realty, closed on January 16. Its sale supports Rockland's continually rising median home sale price, which jumped 4.5 percent from $440,000 in 2017 to $460,000 in 2018.
"Rockland County continues to offer an exceptional opportunity for buyers looking for space, amenities, natural beauty, and proximity to New York City," explains listing agent Laura Weintraub. "This prominent sale is the perfect start to 2019."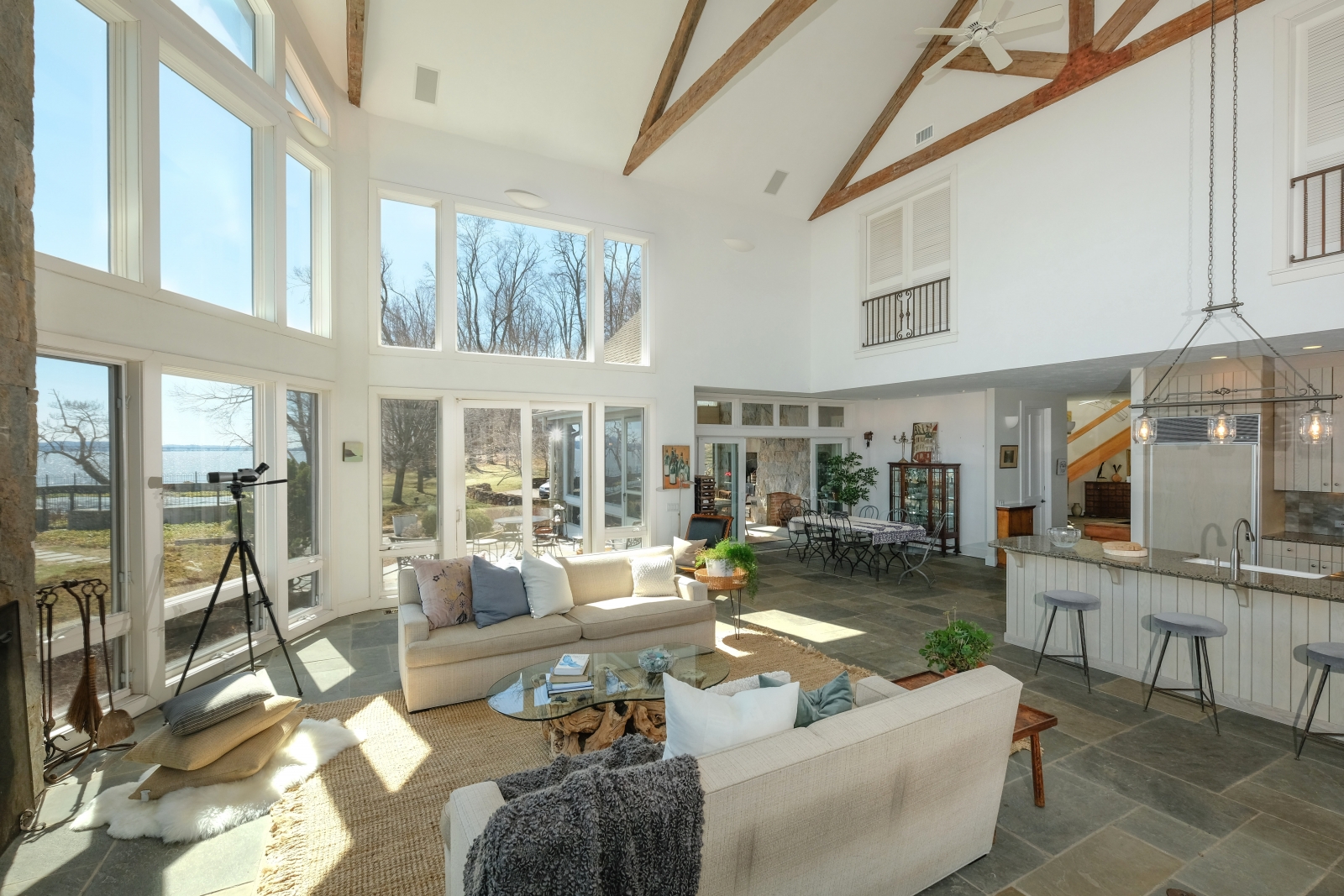 ---