Featured Adobe Stock | Syda Productions. Book jackets courtesy of respective publishers
Add these recent releases by Hudson Valley-based authors to your summer reading list for your next beach trip or lazy afternoon.
Elegy for an Appetite
Shaina Loew-Banayan
HUDSON
PANK, $18, memoir
An insight into the owner and chef of Hudson's Café Mutton, this bold memoir catalogues the life of a chef battling an eating disorder. Told through a series of tales from the kitchen, Loew-Banayan shares their search for identity and validity while questioning the existing culture of the restaurant world.
Release date: May 12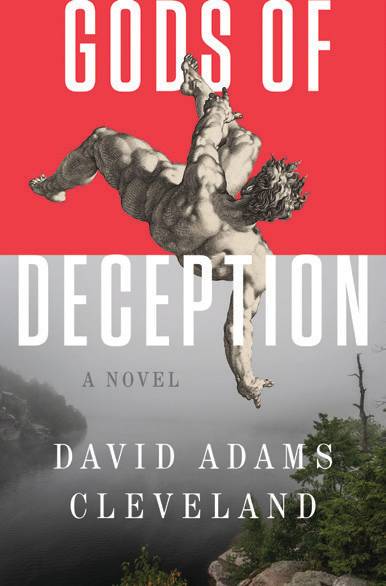 Gods of Deception
David A. Cleveland
THE CATSKILLS
Greenleaf Book Group Press, $33.95, historical fiction
At age 95, years after defending alleged Soviet spy Alger Hiss in a 1950 Cold War trial, Edward Dimock retreats to his Catskill estate to write his memoir—but finds himself weighed down by doubts and secrets that could change not only his family, but American history. A tale of espionage, deceit, and family, this novel explores how we interact with our past and the actions of our ancestors.
Release date: May 17
Knocked Down: A High-Risk Memoir
Aileen Weintraub
STONE RIDGE
University of Nebraska Press, $22.95, memoir
What happens when a Brooklyn girl makes a sudden decision to move upstate? For Aileen Weintraub, it meant a whirlwind romance, moving into an old farmhouse, and enduring five months of bedrest during pregnancy. Fast-paced, humorous, and often emotional, her story delves into marriage, motherhood, and the risks people willingly take for both.
Release date: March 1
Related: How to Spend 24 Hours in Saugerties

Nineteen Reservoirs
Lucy Sante
KINGSTON
The Experiment Publishing, $24.95, science & nature
It's no secret that NYC's high-quality drinking water comes from the Hudson Valley, but how did those reservoirs come to be? Bard College professor Lucy Sante celebrates the industrial victories and reveals the loss of ecosystems, villages, farms, and more that were sacrificed to provide a seemingly limitless supply.
Release date: August 16
Plainchant
Eamon Grennan
POUGHKEEPSIE
Red Hen Press, $15.95, poetry
The call of a lark, the scent of the sea, the sight of a man working in the fields: these are the experiences former Vassar College professor Eamon Grennan recalls in his collection of poems set in his home country of Ireland. The author's detailed recollections will have you rethinking the world around you— wherever you may live.
Release date: June 28
Related: Hudson Valley Bookstore Owners Offer the Best for Your Summer Reading List