Mt. Tremper's Jamie Kennard seems to have the physical and creative energy of about a dozen more basic human beings. Since June 2022, he has challenged himself to a "5K every day" (running, biking, hiking, or skiing outside, weather be damned). "Sometimes it's just a 5K," says Kennard, "but it's pushed me to do my first 100-mile 'century' bike ride, hike the Devil's Path in a day, and compete in an endurance 'uphill' ski race called Last Skier Standing that lasted 13 hours."
As if being outdoors and in motion wouldn't be enough to exhaust most people, Kennard also somehow finds the wherewithal to pursue a variety of professional passions, filming the landscape and the fauna he encounters, as well as some of the more engaging locals.
But just a few years ago, Kennard seemed on a very different path. He was half of the lauded team behind the beloved Kingston bar Brunette, which he opened with wife Tracy in 2015. They were at first weekenders in the Catskills. He owned a NYC graphic design studio; she worked in fashion and brand strategy. The couple had ventured upstate for a weekend in the mid-2000s.
"After a blissful 48 hours there, Tracy and I made the extremely rash decision to come back the following weekend and look for a place of our own." Within a month, they found what he describes as a tiny quarryman's cottage between Kingston and Woodstock. "We had no clear roadmap for what life would be like. We spent the next 10 years driving up every Friday after work," says Kennard.
In 2014, they had their "Escape from NYC" moment. After toying with a few business ideas, the notion of opening a wine bar captivated them and gave them the impetus to head upstate full time. With a shared love of thoughtful food and drink, they had a "why don't we just do it?" epiphany and found a spot in the then half-vacant Rondout district on Kingston's waterfront.
"We had no restaurant experience. We did so many things a 'real' restaurateur would never do," says Kennard. "But there was no one to tell us 'No.'"
So the couple forged ahead, focusing on low-intervention natural wine. "We wanted to make someone's time with us feel like they had been transported away. I think we did something right because, in 2019, Esquire magazine included Brunette on its shortlist of the best bars in America," says Kennard.
The proprietors had many memorable nights at Brunette, with live music and readings by best-selling authors, but Kennard says he's most grateful for the fact that "many of those customers and business neighbors have become cherished, lifelong friends." Sadly, though, those wonderful days and nights ended when Tracy was tragically diagnosed with a rare cancer of the head and neck. Kennard became her caregiver from 2019 to her passing in November 2021. (Brunette was sold to its current owners in 2020. Kennard says it's still a favorite spot of his).
As he regrouped from the huge, horrible loss, he decided to challenge himself to avoid lapsing into a sinkhole of sadness. The "5K a day" was one direction, but he also wanted to stoke his creative fires. "I always admired but knew very little about photography or filmmaking," he explains. "I bought a camera at the beginning of 2022 and began carrying it around with me everywhere." The hybrid camera allowed him to take both still and video images.
His previously unmined talents as a storyteller with film flourished, and within short order, he'd created several documentaries. He focused on the fascinating creative souls he met around the Catskills in "The Needle Felter" (artist Jocelyn Krodman of PetitFelts), "The Ski Guy" (ski and snowboard tuner Wayne Phillips), and "The Ciderist" (Nika Carlson of Hudson's popular Greenpoint Cidery).
Currently in the works are more films, focusing on Jeremy Earl (from the band Woods and creator of the Woodsist Music Festival) and Julie McGuire (soon-to-be first female backcountry skier of the Catskill High Peaks). In addition, Kennard is filming and editing footage of "a shipwreck hunter with over 200 discoveries—otherwise known as my dad, Jim Kennard. Those explorer genes have to come from somewhere!"
Still images presented another way of looking at the world around him. He began taking photos of the Catskills and sharing them on his Instagram @catskilltracks. Two themes emerged: skiing and birding. With his brother Doug, he has skied all 35 of the Catskill High Peaks.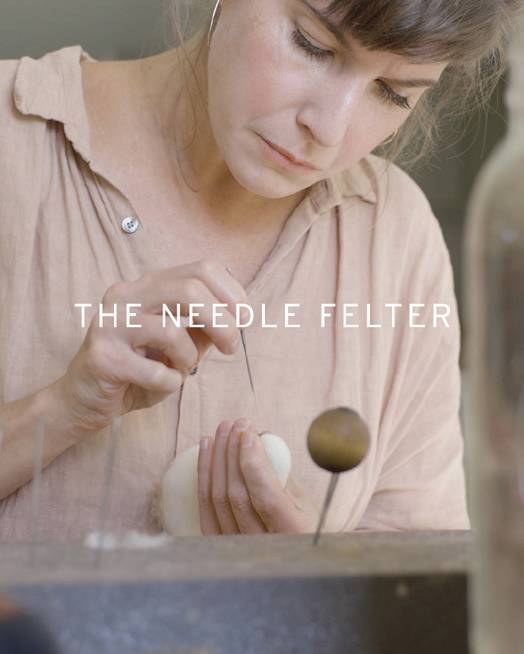 Birding is a new pursuit for Kennard; a happy bit of serendipity. "When I bought a camera last year, I knew I needed some sort of muse to practice photography," he says. "Birds are everywhere but present many challenges when you are trying to photograph them. Coupled with the fact I like to be outdoors, it just naturally became something I do every day now." He shared some of his photography at West Kill Brewing during Upstate Art Weekend in July.
He also channels his energy into another creative pursuit (yes, there's actually more): shepherding the Tracy Kennard Emerging Writer's Award. Winning recipients are accepted into Spruceton Inn's artist residency program in West Kill, and receive one-on-one coaching and draft feedback. Tracy had always wanted to write but only found time to do so when grappling with her illness. When undergoing chemo and radiation, she enrolled in virtual writing classes. Despite the harsh treatments she was receiving, she dove into this pursuit and was published in The New York Times.
"I saw how important writing was to the human spirit, to one's dignity," explains Kennard. "The award I established in Tracy's memory aims to uphold the idea of pursuit of that goal, no matter the odds, and to support new, promising writers that are learning to use their voices to reach others."
Given all that's on his plate and the intense, long hours spent outdoors, it's hard to imagine Kennard having free time for anything else. But he's quick to mention that, when not out in the woods, his garden, or on the Ashokan Rail Trail, he's likely in search of good food and an open barstool at a friendly local spot. His current favorites include Bread Alone's new carbon-neutral bakery in Boiceville, Tubby's in Kingston, West Kill Brewing in West Kill, and Gaskins in Germantown.
Wherever he goes, he's always up for meeting and listening to the singular people who make the Hudson Valley so intriguing, with the irony being, of course, that he himself is definitely one of them.
Related: This Bicycle Garden Teaches Newburgh Students About Bike Safety