This January 2020 issue of Hudson Valley marks the beginning of our 49th year as a publication and the brand it has become. It's an incredible milestone, one that has been hard-earned and is well worth celebrating. As we look forward to the future of this magazine with great anticipation, there is only one thing we would change about the horizon that lies ahead.
A few weeks ago, Ralph Martinelli — not only our Group Publisher and champion, but also my uncle, friend, and mentor — passed away at the age of 57 from the effects of a major brain injury. Ralph left us at too young an age, and while we would have liked nothing better than to have him and his leadership by our side now, he leaves behind, both personally and professionally, a powerful legacy and countless cherished memories.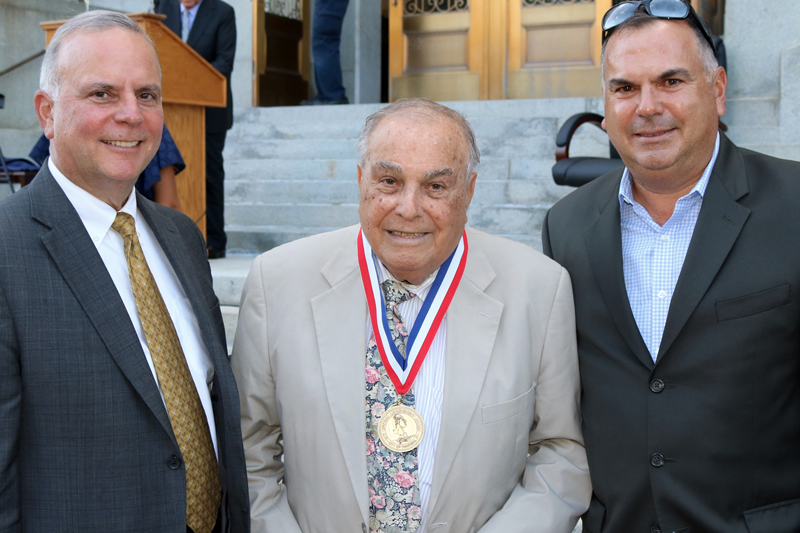 Ralpg with his brother Robert F. Martinelli, president of Today Media; and their late father, Angelo Martinelli, former Chairman of Today Media
Ralph started here in the circulation department, and grew to become Publisher and a Partner. He was the guy who envisioned the possibilities a new magazine like Westchester could be, and how to lead the transformation of Hudson Valley into a celebrated regional brand. He was passionate about this region and knew there was a great story to be told. He knew the readers would be there and the businesses, too. He loved magazines and believed in the medium.
Most of all, Ralph truly cared. He cared about his work, and he cared about those he worked with. Ralph had an easygoing nature that was endearing to people. In the time since his passing, it's remarkable to see just how many people cared for him, and the number of those whose lives he has touched.

Richard Martinelli, Secretary/Treasurer of Today Media, with Rob and Ralph
Stories and messages have come in from all parts of the country — from those closest to him to those who worked with him, did business with him, and played golf with him — and the message was always the same: They all felt they knew him, could relate to him, and that they really loved him and felt he was looking out for them.
The thing about Ralph is that as much as he was a successful and ethical, even virtuous, businessman, he was equally good-natured and fun. Ultimately, he left an indelible impression on me and so many of us to dream big, play hard, and be kind. And while we may no longer have Ralph to turn to for daily advice as we continue to grow as a publication, we have other things that are almost as valuable. We have the incredible legacy he left, the sterling example he provided, and the invaluable wisdom he shared with us along the way about how to properly serve a great community, and how to do it with such elegance and sprezzatura.

Ralph with nephew Michael A. Martinelli Jr., Group Publisher, Hudson Valley Magazine
---