Hot, steamed towels on your back, thighs and across your decolettage and shoulders make this massage sensational, especially when they're put there by Nina Zamorsky, a master massage therapist with 19 years' experience. "The warmth and moisture of the towels make your muscle tissue more pliable," Zamorsky says when explaining the benefits. "Plus, it just feels good."
This massage smells wonderful, too. Zamorsky gives you a choice of different therapeutic essential oils — including relaxing lavender, refreshing eucalyptus, or uplifting tangerine — which are used to soak the 12 steamed towels that will be used during the treatment.
---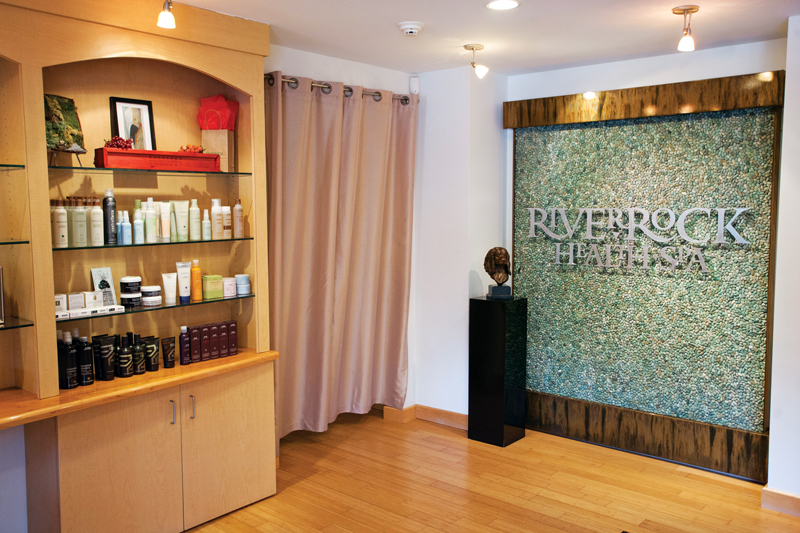 Few day spas have as strong a commitment to health and wellness as River Rock, which is situated on a wooded country road outside of Woodstock. Its therapists are all New York state licensed professionals and it has specialized equipment like a seven-head shower you take while lying down.
---
Zamorsky moves through the massage in a typical sequence — face down to work on the neck, back, shoulders and hips before moving down to your thighs and legs, and so on. With each section, Zamorsky introduces the body to her touch by laying the towels firmly into place to help your body relax and get ready for deeper work. "It's my way of saying hello," she says.
Once the muscles are warmed, the towels come off for a massage that starts with broad expanses of muscles before moving into more detailed work. Ninety minutes of masterful massage later, you are ready to book the next treatment.
---
Hot Towel Massage: $159 for 75 minutes, $189 for 90 minutes; 845.679.7800; www.riverrock.biz