Getting tattooed is a commitment. As anyone who's ever gotten inked, or even thought about getting inked, knows, saying "yes" to a tattoo means walking around with a lasting work of art for life. That's probably why Paramount Network's Ink Master is such a hit. In case you've never tuned into the show over the course of its past 11 seasons, the reality program features talented artists from across the country who compete for the coveted "ink master" title. Along the way, they put their technical and artistic skills to the test by creating on-the-spot designs and concocting one-of-a-kind tattoos for guests.
Season 12, which kicks off on June 11, is a particularly special one for the Hudson Valley tattoo community. On it, The Blank Slate NY's owner and artist Elva Stefanie makes her mark – literally – as she competes on the special Battle of the Sexes-themed show. In advance of the premiere, we sat down with the Poughkeepsie creator to talk making art, competing against industry pros, and designing a colorful future in the Hudson Valley.
Congrats on the Ink Master spot! How did you get cast on Season 12?
Elva Stefanie: I've done the [audition] process a couple times with them. It was the right time for me and for them. It took two and a half months in the NYC area.
What was it like to be on the show?
ES: It's crazy! I know a lot of people who have been on the show, but you don't expect it to be as crazy as it is. It's hard but it's so much fun, and you meet all these wonderful tattooers from all around the country. Now I have a family of 17 tattooers. We talk every day.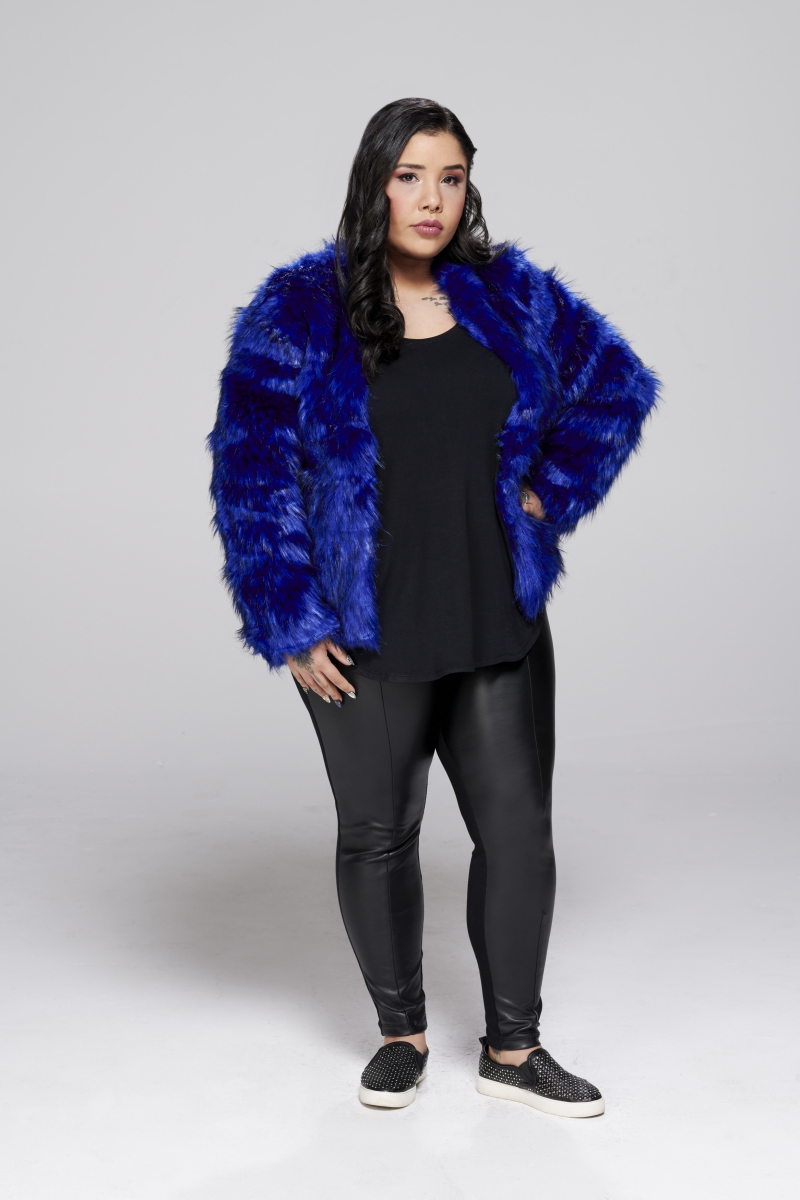 What types of challenges did you face while filming?
ES: I'm a self-taught tattoo artist. I knew that might be good for me, but it might also be bad because you're judged if your line work is good. It's challenging as an artist to take a step back and let others judge your work…also, to live with 17 other people you don't know.
What was it like to meet the other artists? Did you know anyone going into the show?
ES: Day one was crazy. We all got to meet each other; you see that in the first episode. It was interesting finding out that half the cast was male and half was female.
I knew a couple of artists beforehand from conventions and social media. I knew Justin (Nordine); his art is one-of-a-kind. I knew Jaz (Big Jaz) because he's one of my mentors. I knew Pony Wave; her floral work is top notch. It was a little intimidating because I knew their work, but it was also comforting because we run in the same circles.
How would you describe your tattooing style?
ES: I Elva-fy things. This is the question of the century for me, because I respect all styles of tattooing. I enjoy taking people's crazy ideas and making them possible. When you walk away with an Elva tattoo, you leave with some of me.
How did you get into tattooing in the Hudson Valley?
ES: It was seven years ago, and it took me a while to figure it out. [With Blank Slate], I wanted to start with nothing because my family started with nothing. I went to Dutchess Community College and took an art history course and fell in love with art history. It's the only thing that's left after the wars are done. It lets you know what happened during those periods in time.
I love to use those [historic] references. If someone wants an Egyptian tattoo, I know what it means. When I go to travel, I appreciate the culture more. Art history changed my life.
Why did you choose to open shop in Poughkeepsie?
ES: I moved up here from Brooklyn when I was nine, so this is home. I love it here. I love the culture. I love that people are always trying to make it better. I enjoy being in an area where I can have people come and appreciate what I'm doing.
I started [as a tattoo artist] at home, then the first Blank Slate was on Market Street next to Union Tavern. I was there for about a year. The second location was above Mahoney's [Irish Pub & Steakhouse], and we had full waterfront views. This is my third location [on Main Street]. It's a home for people. They're relaxed, they ask questions, they talk about life. It's a mecca for people to come and create.
https://www.instagram.com/p/B8jdYUDlvAn/?utm_source=ig_web_copy_link
You've created so many tattoos, but do you have any favorites?
ES: I did an elephant with an umbrella crossing the dessert. On my husband, I did Leonardo da Vinci's self-portrait head, and inside it has Starry Night.
What is next on the horizon for you and for The Blank Slate?
ES: I'm doing a lot of tattoo conventions and guest spots at a couple of my castmates' shops. I'll be tattooing in Amsterdam and France this year. At The Blank Slate, we're helping out the ROTC here in Poughkeepsie and doing a lot of community cleanup days as well. Now that I have a little more time, I'm able to give back more.
[For Ink Master], there's a viewing party on June 11 at The Derby in Poughkeepsie. Then I'm headed to Maryland for a guest spot at Black Lotus Tattoo, and tattooing at Grit N Glory in New York City.
Ink Master: Battle of the Sexes premieres on Paramount Network on June 11 at 10 p.m.
---