SallyeAnder on Main Street uses hypoallergenic ingredients in its Emerald, Golden, and Rose masks for the ultimate skincare product.
Photos by Sabrina Sucato
In case you haven't been on Instagram lately, face masks are all the rage in the beauty community. From charcoal to glitter to My Little Pony (we swear it's a thing), there's no limit to the colorful, kooky, and sometimes questionable concoctions we slather on our skin.
Of course, with such zany creations comes the underlying question: Is this actually good for me? The jury may still be out on whether or not glittery goo can cure a pimple, but it can probably guarantee you won't be able to pronounce every longwinded ingredient on the Insta-perfect packaging.
That's where SallyeAnder comes into play. Located in Beacon, the Hudson Valley skincare line has been crafting all-natural bath and body products since 1982, when co-founder Gary Austin sought an eco-friendly remedy for his infant son's severe eczema. Since that time, the brand has waved farewell to its original home in Oswego and transferred its production facility and flagship store to Beacon. Now firmly entrenched in the Dutchess County community, the brand continues to expand its cult following in the Hudson Valley and beyond.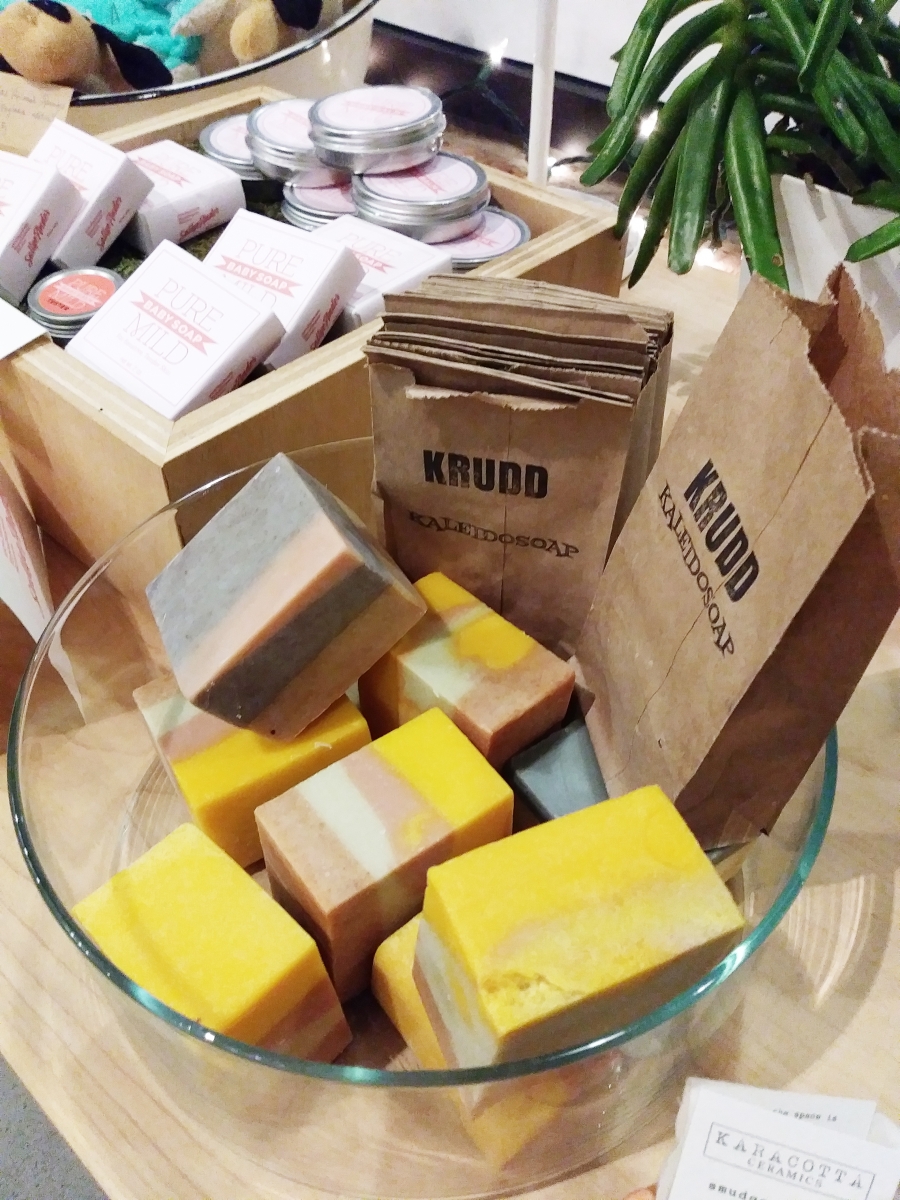 New for 2019, the family-owned business drops what is perhaps its most exciting launch yet: a 100-percent natural line of powdered clay face masks. With three products to suit a range of skin types, SallyeAnder offers a solution to every skin concern.
Plagued with dry skin? You'll love the Rose mask, which uses powdered rose petals, rosehip essential oil, and French rose clay to gently remove impurities from pores.
Does oily skin stress you out? Opt for the Golden clay mask, which gets its glowing yellow hue from French yellow clay.
Blessed with normal skin? You'll be all about the Emerald mask. While it's more of a forest green than a gemstone hue, it gives the same glittering results with the power of French green clay.
Regardless of which mask you choose, you'll find golden flax seed meal at the heart all of them.
"It's our secret weapon for tightening, nourishing, and replenishing," enthuses owner Sallie Austin Gonzales. For an additional boost, the masks rely upon a medley of recognizable, natural ingredients like ylang ylang essential oil, ginger root, and turmeric powder. Although each is slightly different in terms of formulation, all can be used two to three times a week depending on skincare needs and preference.
"You can add and customize, too," Gonzales notes. Indeed, instead of mixing a small amount (one tablespoon) of powder with a splash of water, users can mix and match with like amounts of mashed avocado, pumpkin puree, honey, or olive oil. Pumpkin is great for wind-burned skin, while avocado, honey, and oil give an extra boost to dry skin. Then, once the paste comes together, the only thing left to do is apply and kick back for 15 minutes while the clay does its thing.
"We're really bringing the ingredients to life" Gonzales says of the natural origins of her products. True to her point, SallyeAnder goods like the masks and accompanying body bars shine because of what is not in them just as much as what is. Everything the brand creates is all-natural, hypoallergenic, and handmade in Beacon. On top of that, the company never tests on animals or uses coconut or palm oils or artificial or synthetic ingredients.
Still not sure about whether or not the face masks are for you? Test the waters with Sallyeander's signature Olive Oil soap, a.k.a. the bar that started it all. Of course, you can always stop by the Beacon store to check out the rainbow of bath and body care treats for yourself. Be warned, however. Once you step foot in the sweet-smelling storefront, you may very well never want to leave.
SallyeAnder, 1 East Main St, Beacon
For Hudson Valley Magazine readers only, SallyeAnder is offering a limited time discount code for 15 percent off sitewide. Just use HVMAG15 at checkout!