Windswept Farm hides over the river and through the woods on 75 acres of scenic pastures in Clinton Corners.
Location: 140 Sunset Trail, Clinton Corners
Description: In the quiet countryside of Dutchess County, Windswept Farm is a bucolic retreat on the eastern half of the Hudson River. A pastoral paradise, it sits on 75 acres of rolling grounds framed by stone walls and shady woods. Across the pasture, an orchard, hayfields, and three stocked ponds create a natural synergy with the house nearby.
Speaking of the farmhouse, it's a historic beauty that dates back to the days of the American Revolution. The property itself has roots in the 1700s, while the farmhouse was constructed in 1823. Inside, old-world touches like hand-hewn beams and 200-year-old plank floors hearken back to a bygone era. They harmonize well with rustic elements such as stone fireplaces and elk-antler chandeliers. Overall, the effect is part country chic, part editorial spread, and 100-percent Hudson Valley.
Windswept Farm has two entrances that flow into an open floor-plan featuring a chef's kitchen, family room, living room, and library. Leading out from the kitchen, which charms with a large island and double-oven walls, a connecting porch with a fireplace and grill is a boon for homeowners who love to entertain. As for the numbers, the farm estate has five bedrooms, 4.5 baths, and 6,000 square feet to its name. In the back of the house, a magnificent pool awaits for at-home dips in the warmer months.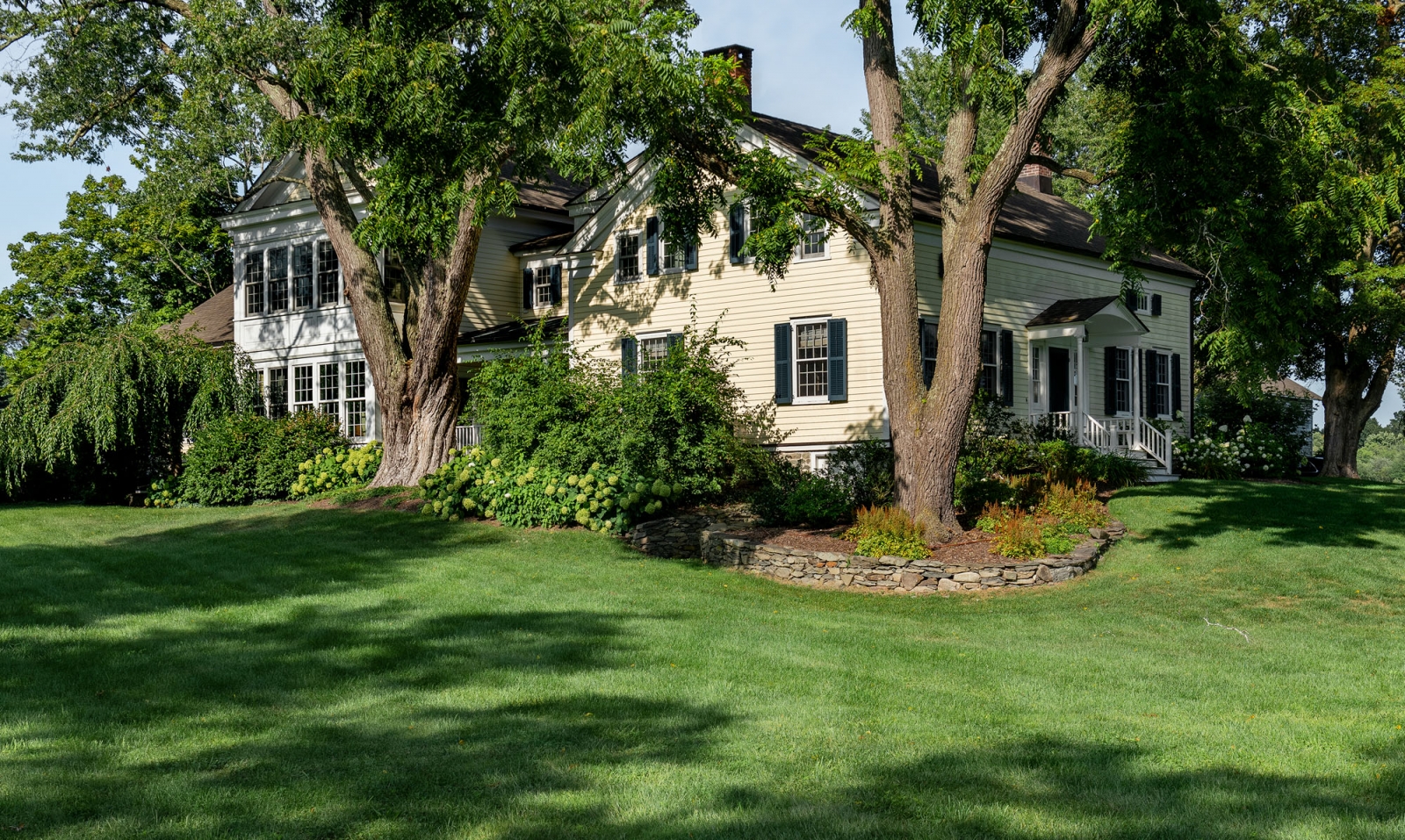 Asking price: $6,900,000, down from $7,950,000
Selling points: Although Windswept Farm has maintained a quiet presence in the Hudson Valley since the early days of the region's existence, only a few families have lived on the grounds since the house was built in the 1800s. From the mid-18th century to 1956, one family operated the farm in its entirety. The farm's current owners have expanded and added modern elements while remaining true to the property's historic beginnings.
Listing agent: Byron Anderson, Compass Real Estate
---