Rental in Youngsville
The Catskills and the Hudson Valley are hot in the summer, and we're not just talking temperature: A 2017 report by Yahoo Finance showed an uptick in summer weekend visits to the area, at the same time that travel to the former hot-spot Hamptons is waning.
Rather than blindly web-surfing for a crash pad, weekend renters want the ease that a trusted advisor provides. And that's where Red Cottage Inc. (RCI) comes in.
Founder Jennifer Grimes purchased a little red cottage — literally — in Claryville in 2005 as a weekend home, and rented it out via websites like Craigslist.

Rental in Phoenicia 
"When I moved there full time in 2007, a neighbor asked me to help rent out his weekend house," Grimes explains. "The number of neighbors who asked me to help grew, and at some point I realized this is a business. In 2010, I opened my office."
Now, RCI has a curated portfolio of 60 vacation rentals in Sullivan, Ulster, Delaware, Dutchess, and Columbia counties. Looking to rent a huge lakefront home near the Woodstock site in Bethel? Red Cottage can arrange a stay at the 14-bedroom Homestead. How about a secluded cottage on 14 acres with a spring-fed swimming pond? Talk to Grimes, and before you know it, you'll be doing laps. Best part? You leave your worries at home.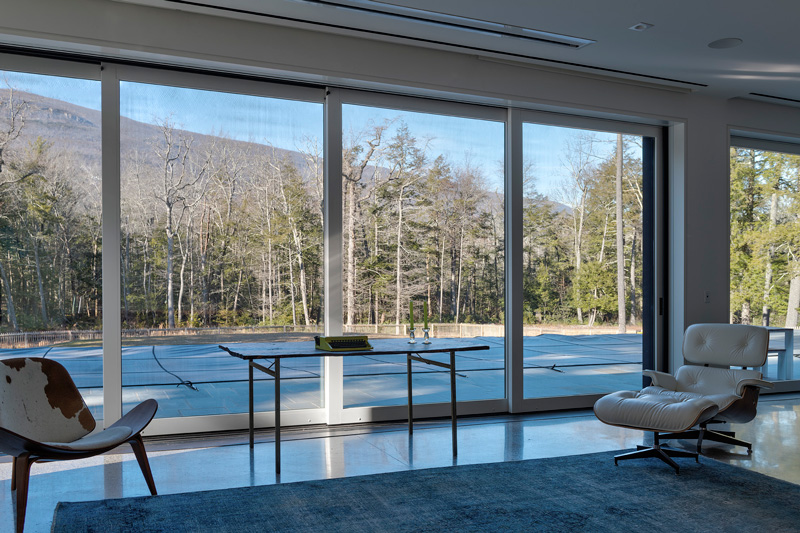 Rental in Saugerties
"We are not just a booking platform," Grimes says. "We present the properties, market them, and liaise with the guests as representatives of the owners. We are on call on weekends, and at night, too."
If a renter falls in love with the area, Grimes is there for them with Country House Realty (CHR), her separate brokerage firm that sells homes in the Valley and Catskills. "People have rented from RCI, then after years of renting from us, they bought a home through CHR, and rented it out with Red Cottage," Grimes says. "Seventy-five percent of the people who buy through CHR rent their properties out."