Photos by Beny Huckaby
Head to the Ulster County town for waterfront fun along the Rondout and hip eateries and storefronts in the Stockade district.
Amid-Hudson city bursting with personality, Kingston's reputation as the cool capital of the region is well deserved. From the old maritime feel of the Rondout to the historic appeal and nighttime bustle of the Stockade, there is no shortage of things to do for both visitors and residents alike.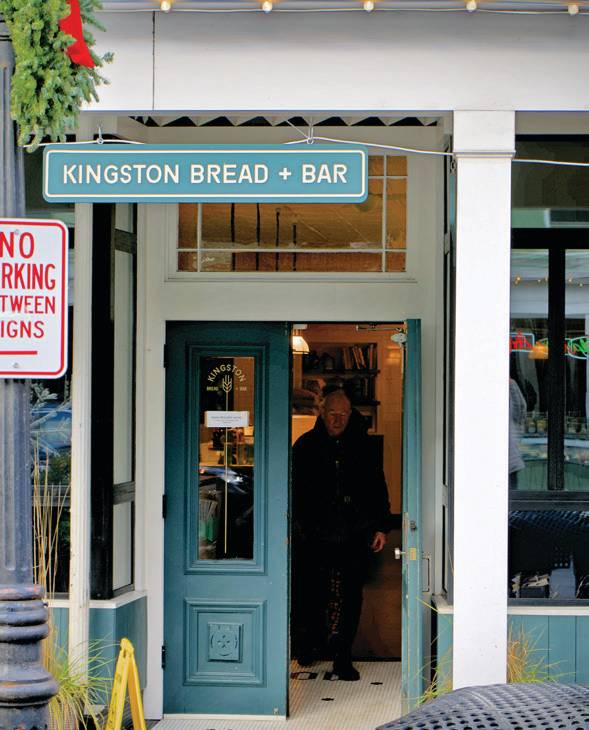 Across both districts, you'll find a number of great dining options like LOLA Pizza, wood-firing both classic and unusual combo pies; Lunch Nightly, a daytime deli turned dive bar when evening hits; Brunette, a wine bar with small appetizers and cheese plates; and The River Pavilion at Hutton Brickyards, a waterfront fine-dining destination serving upscale cuisine from their outdoor kitchen.
Hutton Brickyards is also among several wonderful hotels scattered throughout the city. Whether you're one of the many weekenders considering moving up, or just visiting for leisure, we recommend booking a room at Hutton, uptown's Hotel Kinsley, The Forsyth on the Rondout Creek, and the 19th-century converted Church Des Artistes.
While you're exploring, it's worth stopping at Kingston Wine Co. for an artisanal bottle of vino; Rough Draft Bar & Books for a new read and a drink; Half Moon Rondout Cafe for some truly glorious chocolate babka; and Rhino Records for shiny new (or pre-owned) vinyls.
The recent boom in newcomers ensures that the diverse, sprawling city won't be slowing down any time soon.
Related: Accord Market Is an Anything-but-General Store in the Hudson Valley