With preliminary approvals in place, plans for an ambitious multi-use development along the Hudson River in the town of Lloyd, in Ulster County, continue to move forward.
Known as Hudson Valley Wine Village, the estimated $249 million project would include 800 residential units, a 140-room hotel, a spa and conference center, a Tuscany Village for local vendors, 450,000-sq-ft of light manufacturing, and a 155,000- sq-ft shopping center.
The 437-acre site, a former vineyard and winery, offers 1.5 miles of attractive river frontage on a bluff about a quarter mile south of the Mid-Hudson Bridge.
Chief Operating Officer Andrew Maxon has what he describes as "generic approval to build a mixed-use development on this site" from the town of Lloyd. For now, he is focusing on nailing down the light industrial portion of the project.
"We're talking to a number of potential users — I'll call them tenants — and possible venture partners," he says. "We're talking to two or three significant users."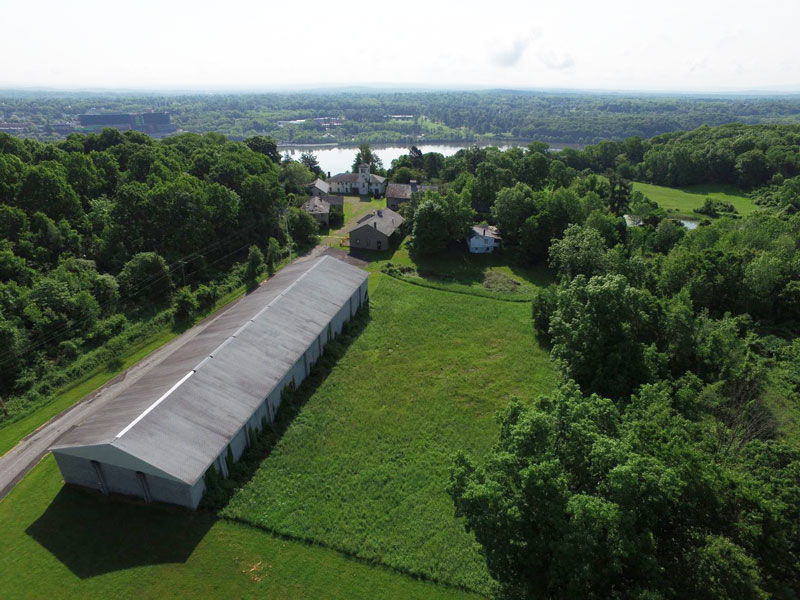 He envisions Phase 1 of the 15-year build-out as a combination of 150 residential units (apartments, condos and townhouses, not single-family houses) and 150,000 to 250,000 sq ft of light manufacturing/industrial.
Phase 1A or 2 would include the hotel component, Maxon says. "Potential hotel users have become enamored with the site."
"If we're able to create the jobs, we're going to create the demand for residential users," he says, adding that the project has been in the works for eight years.
Maxon had hoped to break ground on the project in 2019. "Things are taking a little longer," he says. "Hopefully, we'll be in the ground in a year."
---