In the Hudson Valley right now, renting is the name of the game. As new apartment complexes pop up in hotspots like Beacon and Poughkeepsie, renters have their pick of pads in mini-metropolises and quiet countrysides alike.
Add to that the fact that the local housing market is competitive and often in favor of the seller, and renting becomes even more attractive.
Before you sign that new lease, however, make sure you've found it in the best Hudson Valley city for you. To help, we dove through RENTCafé's recent report on rental figures in the region. The nationwide apartment search website analyzed market-rate, large-scale multifamily properties (50+ units in size) to determine its averages.
Scroll through the numbers below, then let us know which city you think is the best for renters in the comments.
---
$1,442: The average rental price in the United States per month, as of May. This reflects a 2.5-percent increase over the past year.
$2,792: The average rental price in White Plains, as of May. The Westchester County city is the most expensive place to rent in the Hudson Valley.
$1,133: The average rental price in Troy, as of May. Of all the Hudson Valley cities RENTCafé analyzed, the Rensselaer County spot ranks the most affordable for renters.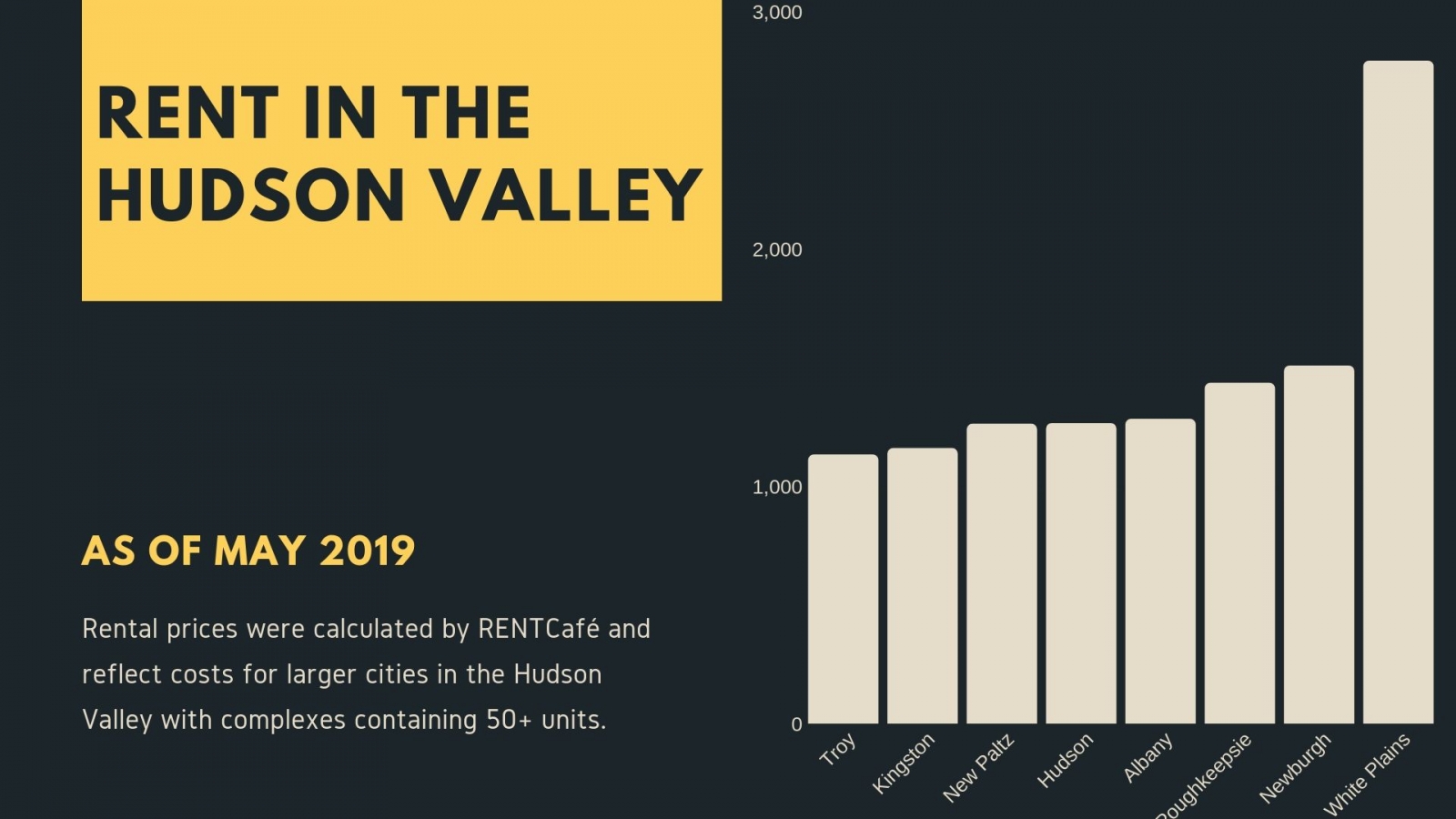 ---