Marina Case. Featured photo by Nadine Tlili Photography. All other photos by Laura Moss Photography unless otherwise noted.
Interior designer Marina Case uses bold colors and inspired patterns to create one-of-a-kind homes with The Red Shutters.
Award-winning interior designer Marina Case learned early in life that a just-so space can be a source of serenity. She built a booming business based on that tenet and her masterful use of saturated hues.
Technically, Marina Case has been in the interior design business for about 20 years, as owner and principal designer at her agency, The Red Shutters. Yet her professional roots go even deeper. Raised by a mother who experienced mental health issues, Case rearranged her bedroom "constantly, as in almost daily," she recalls with a laugh. "I did it because somehow I realized that my space could be a source of comfort and security for me," she adds, "Given the circumstances, I wanted my room to always feel positive, safe, and upbeat."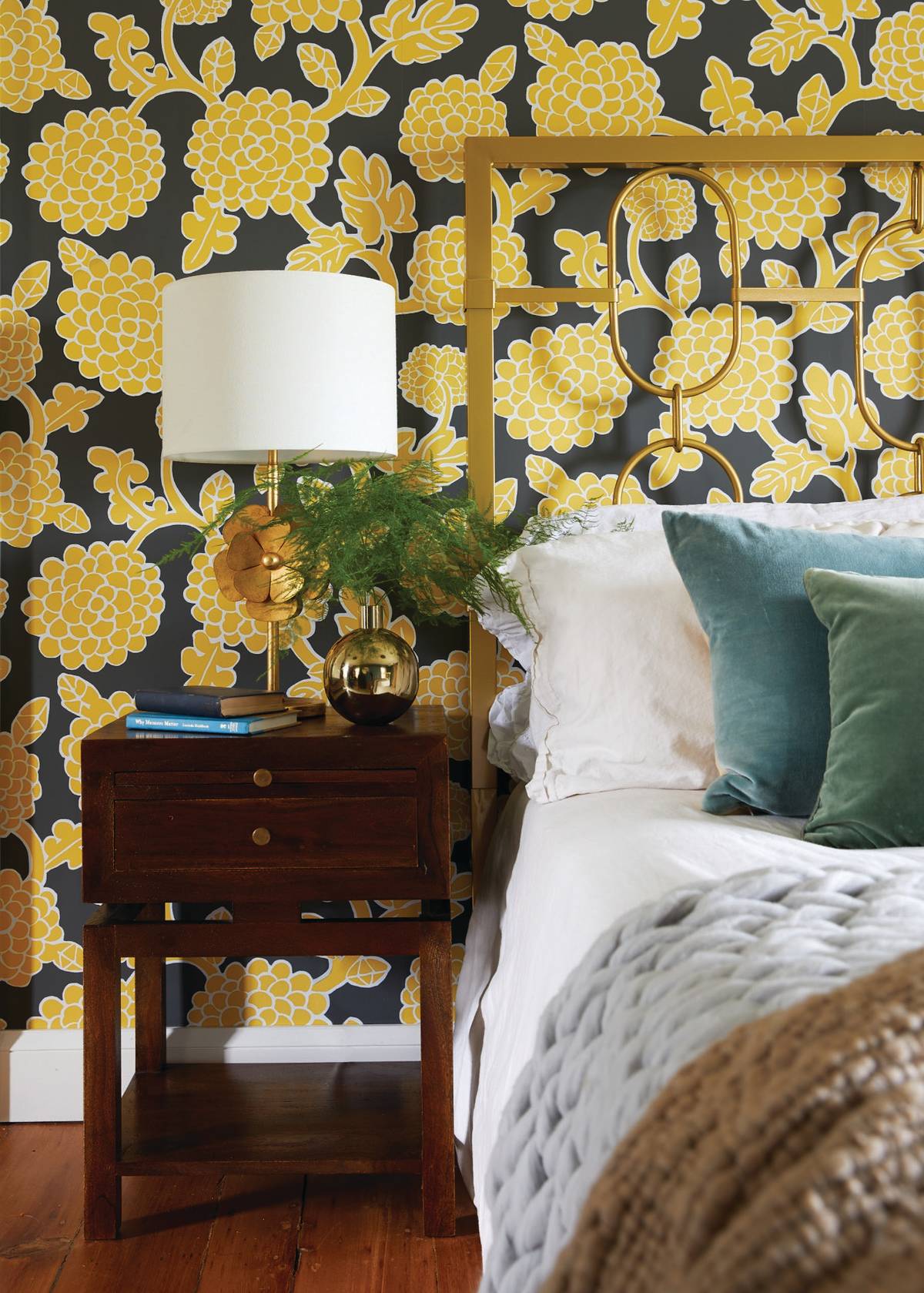 That early chapter of Case's life, while an important part of her personal story, also significantly influenced her professional one. Her business motto is, "Interiors that tell your unique story," and her overarching goal is to translate clients' seminal life experiences into spaces that gorgeously and memorably reflect them. Typically, the houses she designs are historic in nature, and that factors heavily into her approach. The result is what Case calls a "new old house"—a home that fully integrates the needs of a modern lifestyle (such as powerful Wi-Fi, smart bulbs, Nest cameras, thermostats, and doorbells) with carefully preserved old-world details to keep a sense of appropriateness.
Her process with clients is highly individualized, often starting with a casual lunch or meeting at their home so Case can get a sense of where they're coming from. From the outset, she listens intently to tease out what they want. Also, asking pointed questions is key. For instance, where do they love to travel? Any noteworthy art, heirlooms, or treasured collections to showcase? What about any kids sharing the space? Another essential component is the clients' vision boards on Pinterest, Houzz, and Instagram. "They're so helpful for me in figuring out their wishes and goals," says Case.
Then, her secret sauce: A blend of traditional, modern, folk, and fun. Traditional is history related and classic. Modern, or contemporary, refers to the period from the 1950s to today and often adds an edge. Folk items are usually handmade or give a cultural vibe. Fun equates to pops of color or unexpected items in a room that bring joy. "I tell the client they can put any percentage on each of these and we'll go from there," she says. "As an example, they often want 35 percent traditional, 35 percent modern, 10 percent folk, and 20 percent fun. Ultimately, this formulation speaks to anyone who will visit your home because they'll have something to connect to in the way of style. Often clients don't even realize how well the combination works, but in the end, it creates great rooms that really tell the family's story. And that makes for happy endings all around.
Marina Case's Work