Buying a home in the Hudson Valley isn't easy these days. Our region is one of the fastest growing markets in the country—stunning natural beauty, top restaurants, and hip towns are among the many draws—which inevitably equals low inventory. But don't let that stop you. The key to real estate success is being patient and flexible. If your first-choice locations have become too pricey, consider these up-and-consider these up-and-coming areas. We spoke with over a dozen realtors who identified 21 towns destined to be the next hot spots.
Columbia County
Stuyvesant
Population: 1,849
Average sale price: $294,500
School district: Kinderhook Central
Stuyvesant blends the down-to-earth agricultural vibes of Columbia with stunning water views, says Anthony D'Argenzio, founder and associate broker of the This Old Hudson Team at Houlihan Lawrence. Many homes offer vistas of the Hudson, and if you squint north, you can catch a glimpse of Houghtaling Island from the Margaret and William See Riverview Park. Buyers tend to be split between first and second home seekers. Stuyvesant is desirable because it's within 20 minutes of Hudson and Kinderhook, both of which offer restaurants, bars, artistic communities, and shops. D'Argenzio says remote working "fueled the growth of small towns," like Stuyvesant, which is seeing a resurgence in "full-time dwellers" and new businesses.
Chatham
Population: 3,687
Average sale price: $405,000
School district: Chatham Central
Columbia County is experiencing an uncommon market trend: second-home buyers are flocking to the area and many are deciding to become full-time residents. D'Argenzio says Chatham attracts buyers for its history and charm. In the heart of town is beloved bakery Our Daily Bread, the Columbia County Fairgrounds (this year's fair is August 30–September 4), Italian bistro Lagonia's, and brewpub Chatham Brewing. But the picturesque countryside is the town's biggest perk: Properties, many of which are estates or antiques, are on quiet roads and many have up to 5 acres.
Ghent
Population: 4.967
Average sale price: $309,000
School district: Chatham or Ichabod Crane Central
"Ghent has some of the most beautiful land in the area," says D'Argenzio. Buyers love the rolling pastoral hills and historic farmhouse listings. A big plus is that many properties—though older and outfitted with original features—are fully updated, offering both modern and rural living which, say a number of realtors, is appealing to people who work from home. Families also thrive here: sculpture park Art Omi and several conservation areas make great weekend activities; Love Apple and Hawthorne Valley farms offer CSAs, u-picks, and events; and for the over-21 crowd, there's the popular Hudson Chatham Winery.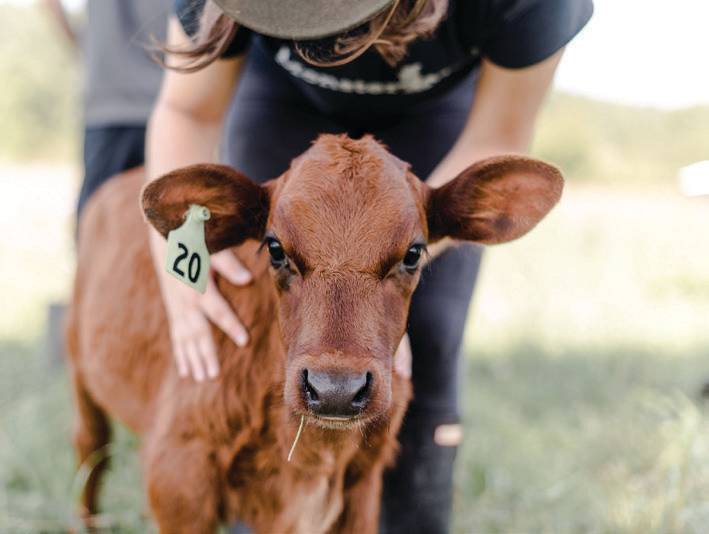 Dutchess County
Poughkeepsie
Population: 31,229
Average sale price: $349,500
School district: Poughkeepsie City
This city is one of the many beating hearts of the Valley—and according to Jake Garay, an associate broker at Berkshire Hathaway HomeServices (BHHS), it's the hottest market in Dutchess. "We are seeing both homebuyers and renters moving to Poughkeepsie for its restaurant scene, historic housing stock, proximity to public transportation, colleges, and employment opportunities," he says. It's got the best of both worlds for commuters and families who want a central location and fair prices. Overall, Poughkeepsie attracts a diverse group of buyers who are seeking walkable downtown areas, suburban acreage, and cultural amenities.
Wappingers Falls
Population: 6,277
Average sale price: $335,000
School district: Wappingers Central
Love Beacon but can't justify the prices? Both Garay and Justina Trainor, a real estate associate at BHHS, recommend Wappingers. "It has grown over the last several years and offers a lot of [the same] perks that Beacon does—for a lot less money," says Trainor, "It's on the Metro-North line, has a great selection of places to dine, and plenty of recreation." Plus, it's a short drive to buzzier Beacon, Cold Spring, and Poughkeepsie and near both I-84 and the Taconic State Parkway. Trainor says many NYC transplants are relocating here—especially those who like green space and walkability.
Pine Plains
Population: 2,398
Average sale price: $350,000
School district: Pine Plains Central
"Pine Plains is a jewel," says Linda Lindsay of Rouse + Co Real Estate, "The village itself is charming with broad streets and ample space between homes." It has a rural feel—with a swimming lake and many hiking paths—but also offers "everything one needs," like great restaurants, a grocery and wine shop, and a hardware store. Pine Plains is close to popular-to-visit towns like Amenia, Millbrook, Red Hook, and Rhinebeck, but, says Lindsay, the prices are a lot lower. Many of Pine Plains' newest residents are second-home buyers. "I think comfortable, accessible, easy living is very important [to buyers]," says Lindsay, who adds that privacy, day trip opportunities, and proximity to local farms are main draws.
Greene County
Durham
Population: 2,643
Average sale price: $310,000
School district: Cairo-Durham Central
If the mountains are calling, a small skiing town like Durham is a great option. It's affordable and offers the same vibes of Hunter or Tannersville, according to Hillary Kolos, an RE salesperson for the Upstate Curious Team at Compass. Durham is fairly secluded above Windham-Blackhead Range Wilderness, and homeowners especially enjoy being surrounded by trees and the solitude. With proximity to Routes 23 and 32, traveling to nearby towns—such as Cairo, Catskill, and Windham—as well as Albany International Airport is hassle-free. Many homebuyers are couples in their late-20s to mid-30s looking to relocate full time or seeking second homes where they can work remotely.
Athens
Population: 3,941
Average sale price: $310,000
School district: Coxsackie-Athens Central
Athens is best known for its 19th-century Greek, Federal, and Late Victorian architecture, river views, and rich history. (It was Greene's first incorporated village.) Its mixed housing stock attracts a variety of homeowners including single buyers who want to be near hip towns like Catskill and Hudson and second-home buyers of all ages who want to be close to mountain resorts in Hunter and Windham. Zack Petrocca, a realtor for the Petrocca Properties Team at Keller Williams, says buyers in Athens are looking for privacy, spacious open-floor plans, single-story homes (or first-floor primary bedrooms), and a few acres of land.
Coxsackie
Population:8,384
Average sale price: $425,000
School district: Coxsackie-Athens Central
This burgeoning river village is undergoing a renaissance (in fact it recently received $4.5 million from the NY Forward Program, a revitalization initiative for smaller and rural communities). Coxsackie's downtown is ushering in distinctive shops, restaurants, and a luxury hotel, The James Newbury, overlooking the Hudson. Tight-knit communities that are experiencing development are extremely enticing, says Petrocca. Demand in this region of Greene is largely due to second-home buyers from the tri-state area who are looking for privacy, quiet, and some sort of "water feature," he adds. But Coxsackie isn't too rural—larger shopping centers are just a 10–15-minute drive away.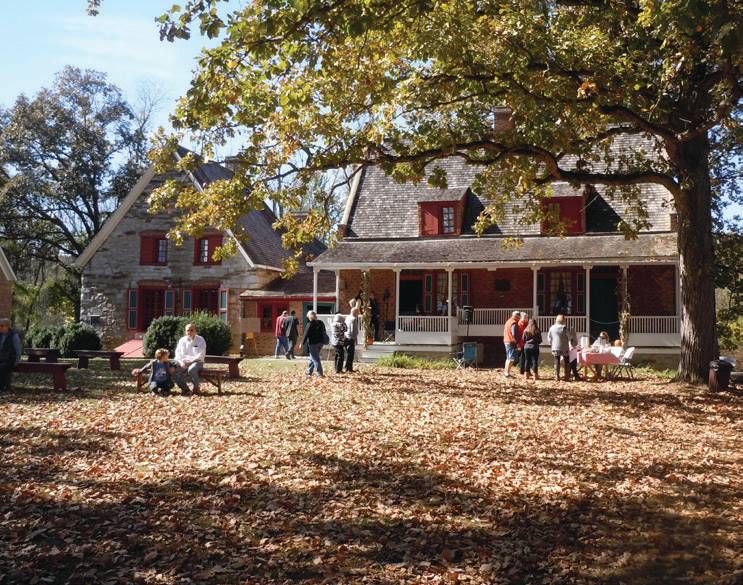 Orange County
Minisink
Population: 4,626
Average sale price: $371,000
School district: Minisink Valley Central
Minisink's rural setting attracts second-home buyers in particular. Expect a range of well-spaced ranch and split-level homes that are "unspoiled by development," says Carol Buchanan, an associate broker at Better Homes and Gardens' Green Team. Property—typically at least an acre—is what most buyers are looking for. There's not much hustle and bustle, but Minisink is a short drive from Warwick, Port Jervis, and Middletown, and close to Route 17 and I-84. For those looking for access to outdoor activities, Minisink is within 1.5 hours of the Poconos and the Delaware Water Gap National Recreation Area.
Goshen
Population: 14,415
Average sale price:$500,000
School district: Goshen Central
Since Warwick has become pricey and inventory is low, many buyers are turning to Goshen, says Frank Muccari, an agent at Cronin & Company Real Estate. Goshen offers Victorian, Italianate, Greek Revival, and Gothic architecture (the Church Park Historic District is stunning), proximity to Middletown and Newburgh, and, like Warwick, plenty of farms—plus it's home to one of the biggest outdoor farmers markets in the Hudson Valley. According to Muccari, access to commuting routes is a big asset—Goshen sits along Route 17 and is within 15 minutes of two New Jersey Transit lines in Campbell Hall and Middletown. "Goshen offers advantages for commuters while providing a more peaceful pace of life than some of our southern neighbors in Rockland and Westchester," says Muccari.
Montgomery
Population: 23,306
Average sale price: $385,000
School district: Valley Central
Families and first-time home buyers are flocking here. Montgomery has a high-performing school district, is close to Middletown and Newburgh, and the village is on the rise. Lined with well-preserved homes and a colonial-style feel, the downtown is warm and welcoming. In fact, it's seen a boom of restaurants and shops—a beauty bar by Jacklyn Rose Skin Care, French-Mediterranean restaurant Lady, and home goods shop Inglenook Marketplace (which relocated from Beacon) have all opened within the last year. Plus, there's City Winery Hudson Valley at the historic Montgomery Mills. There are many seasonal events that are popular with families like General Montgomery Day (an annual event with live music, an arts and crafts festival, and an 8K race) and Olde Fashioned Holiday in the Village weekend. About half of Montgomery listings (at press time) offer large lot sizes (3–6 acres), which Muccari says is one of the biggest wish list items.
Putnam County
Kent
Population: 12,922
Average sale price:$350,000
School district: Carmel Central
Have your heart set on Cold Spring but inventory is tight? Ann McBride-Alayon, a broker at Hudson River Line Realty, recommends heading 20 minutes east to Kent, where "you may find something that works better and you're still a quick trip to Cold Spring's Main Street and the weekend farmers market." It's a good fit for families, young couples, and single professionals: there's a quaint downtown in Lake Carmel, a hamlet in its southeast corner, idyllic trails and nature preserves nearby (including Nimham Mountain, White Pond, and California Hill State Forest), and some neighborhoods even offer properties with private and peaceful lake access.
Putnam Valley
Population:11,778
Average sale price: $455,000
School district: Putnam Valley Central
Putnam Valley is known as the "Town of Lakes" and many buyers are drawn to this quiet, woodsy area, says McBride-Alayon. Some properties have private lakes—a perk for both families and second-home purchasers. "Most of the people I'm working with are moving up from New York City. They already have a kid in tow or are planning to settle down. Walkability, commute, good schools, and outdoor lifestyle—you name it, it's all part of the conversation." Lake Oscawana is a 386-acre lake in the heart of town that offers a marina for boating, plus fishing and swimming. "It's truly a paradise," says McBride-Alayon.
Carmel
Population: 33,737
Average sale price:$445,000
School district: Carmel Central
Nestled between Mahopac and Brewster, Carmel lies along the picturesque West Branch Reservoir and Lake Gleneida. As the county seat and Putnam's most populous town, it comes with a lot of bonuses, especially for families: its school district is one of the best in the county and outdoor recreation options are almost endless. Beautiful Lake Mahopac is nearby, offering seasonal boat rentals and al fresco dining at waterfront restaurants, says McBride-Alayon. Expect a variety of houses on the market, from ranch-style to farmhouse to colonial.
Rockland County
Pearl River
Population: 16,774
Average sale price: $578,500
School district: Pearl River
The biggest pluses to living in Pearl River are its strong sense of community and sweet downtown. "Buyers who are coming from NYC, New Jersey, and Westchester seem to be most familiar with Nyack and Piermont," says Sharon Burke, an RE salesperson at Howard Hanna Rand Realty. They're attracted to a vibrant, walkable town—and though it's not on the water, Pearl River offers just that, along with a train station for Metro-North and NJ Transit. Burke says buyers are attracted to the homes first, and "then they can see themselves living in the town, as there are great restaurants, shopping, and events." Pearl River has a strong school district, is accessible for commuters, and goes all out every St. Patrick's Day. (A whopping 52 percent of Pearl River residents have Irish ancestry, according to the 2020 Census.)
Tappan
Population: 6,691
Average sale price: $670,000
School district: South Orangetown Central
Tucked in the southeast corner of Rockland, Tappan is rich in history (George Washington often slept and dined here) and close to all the action. It's within 15 minutes of Nyack, Pearl River, Piermont, and Nanuet, and offers easy access to Route 9W and the Palisades Interstate and Garden State parkways. (Plus, there's a Rockland Coach bus line to NYC that has a stop near the Old '76 House.) Burke has noticed that due to Nyack's lack of inventory and high prices, buyers are considering homes in Orangetown (Tappan's municipality). She says it's popular with first-home buyers because of its highly rated school system (A+ according to niche.com), growing dining scene, beautiful library, and commuter accessibility.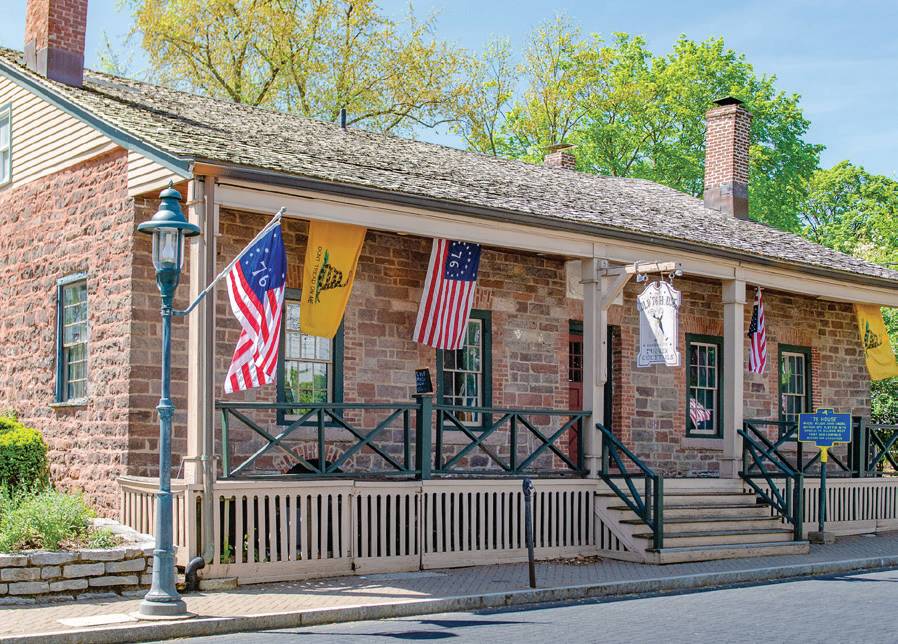 New City
Population: 34,309
Average sale price: $670,000
School district: Clarkstown Central
Young professionals and families from Brooklyn, Queens, Manhattan, and Hoboken are especially interested in New City. "It appeals to families—the school district is strong and there are a lot of activities for children," says Burke, who also cites New City's vibrant main street as a big pull for those who enjoy nightlife. Her favorite spot is blu Fig, a Mediterranean café, and locals love Bailey's Smokehouse and sports bar The Burger Loft. It's also anchored by DeForest Lake and High Tor State Park. Burke sees an uptick in grandparents relocating to the area to be near family and Rockland natives who want to return to their hometown. "People come back to New City for a variety of reasons: affordability, a love of where they grew up, and to be close to family and friends," she adds.
Ulster County
Shandaken
Population: 3,064
Average sale price:$280,000
School district: Onteora Central
Having a bit of trouble finding your dream home in Woodstock or Phoenicia? Then consider Shandaken. It has strict short-term rental laws, says Angelica Ferguson, an RE salesperson at Four Seasons Sotheby's International Realty, which only allows rentals when owners are present and on the premises—meaning it's not attractive to weekenders who want Airbnb and Vrbo profits. Shandaken is less competitive for families and young buyers looking for full-time living, and it's "notoriously more affordable," adds Laurel Sweeney, an associate broker at BHHS Nutshell Realty. Many listings are ranch or chalet style (an average of 2–3 bedrooms) with forest views or creekside properties. Shandaken is surrounded by Slide Mountain, Big Indian Wilderness, and Hunter-West Kill Wilderness, and is near popular towns like Phoenicia, Mt. Tremper, and Boiceville. "Most buyers are looking for accessibility to nature and outdoor activities, and proximity to restaurants and shopping," says Ferguson.
Ellenville
Population:4,209
Average sale price: $495,000
School district: Ellenvile Central
Perched above the Shawangunk Mountains, Ellenville offers both natural beauty and a lively, walkable downtown at an affordable price. It's "a bit outside places that have become more popular," like Accord and Kerhonkson, says Megan Brenn-White, founder and CEO of the Upstate Curious Team at Compass, but matches their pace. Families and single buyers who originally had their hearts set on New Paltz, Woodstock, and popular Sullivan County towns (like Narrowsburg and Livingston Manor) would be more than happy here. There's a lot to do along Canal and Center streets—theater, eateries, and outdoor markets—and plenty of hiking opportunities with the Shawangunk Ridge, Witch's Hole State Forest, and Minnewaska State Park Preserve all within a 15-minute drive.
Esopus
Population: 9,615
Average sale price: $334,000
School districts: Kingston City, New Paltz Central, or Highland Central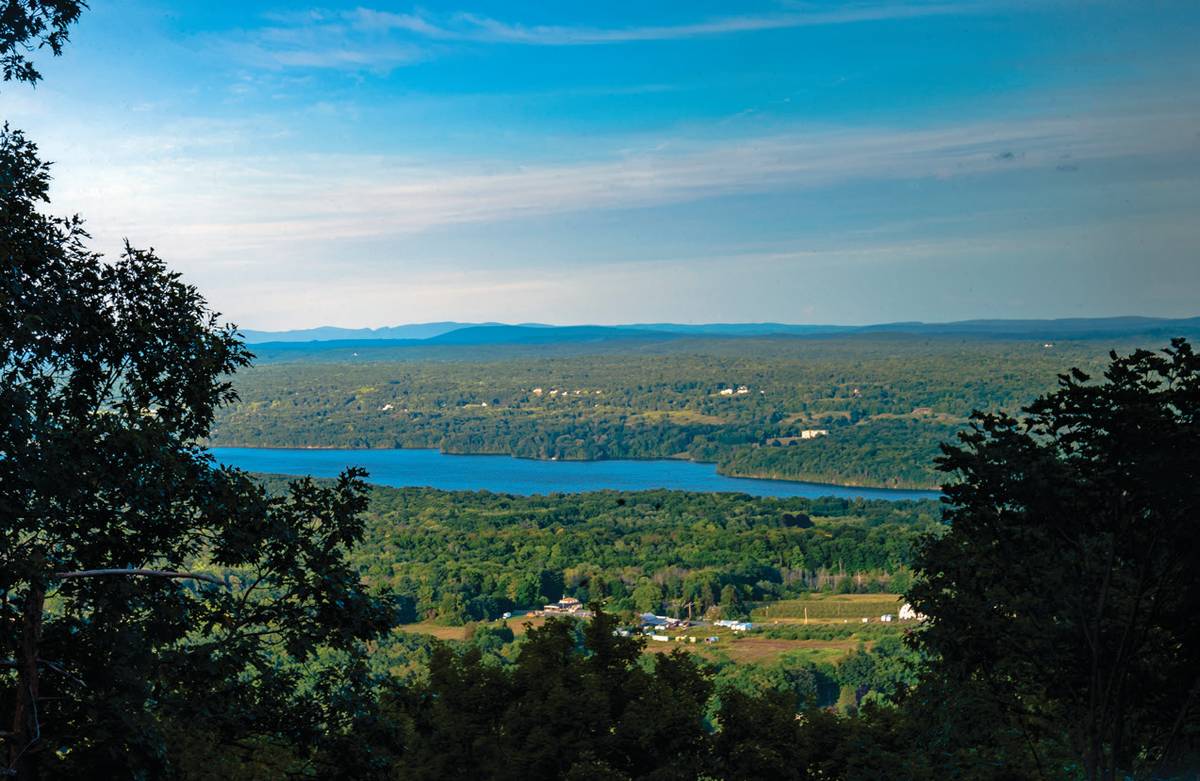 Esopus is a hidden gem between New Paltz and Kingston, according to Sweeney. It's off the beaten track and has a level of privacy, which works well for the large base of second-home buyers seeking weekend escapes. Nature lovers especially enjoy Black Creek Preserve and Shaupeneak Ridge Park for the trails and wildlife sightings. (It's also within 30 minutes of Minnewaska, Mohonk Preserve, and the Ashokan Reservoir.) Bonus: many Esopus homes on the market overlook the Hudson, says Brenn-White. Residents rely on Highland, Kingston, and New Paltz for shopping, restaurants, and nightlife; all three are about a 15–20-minute drive away.
Related: Your Guide to the Hudson Valley's 10 Unique Counties