Professional chefs and avid home cooks prefer clean-burning natural gas for their kitchen ranges. They're passionate about the variable temperature control natural gas offers, as well as its instant on-and-off availability, without the need for storage and scheduling deliveries. It's easy to appreciate the key advantages of cooking with natural gas.
The best-loved feature of cooking with natural gas is the instant availability of high heat and immediate heat reduction with merely a turn of the burner control knob. If you've ever cooked with an electric stove, then you know the patience it takes to wait for a burner to reach the high or low temperature you want or, the inability to cook in the event of a power outage. Those accustomed to propane know the dirtiness of its burn and inconvenience of having to worry about deliveries and finding a way to conceal, yet still access, the storage tank. None of these concerns exist when relying on natural gas.
Natural gas cooking appliances come in a range of styles and sizes to fit any kitchen, and are made of lasting materials such as stainless steel and porcelain-coated steel. Gourmet chefs can enjoy the flexibility of a five or six burner range and often add on a pop-in grill option. Many also enjoy the addition of a warming drawer, to help with preparing a suitably warm and well-timed meal. When there is more than one cook in the home, it isn't unheard of to install an additional two-burner range for prep or rewarming activities. When not in use, stove burner covers enable it to be concealed and the counter-top to be reclaimed.
For those who love to cook both indoors and out, installing a convenience switch for outdoor grilling guarantees a seamless switch between the two. Never again worry about running out of propane for the grill midway through a barbecue, or having to stoke charcoal; a quick-connect convenience switch keeps the grill running just the same as your indoor appliances. Even better is that it can also power patio heaters and fire pits to set a warm ambiance for enjoying the meal just prepared.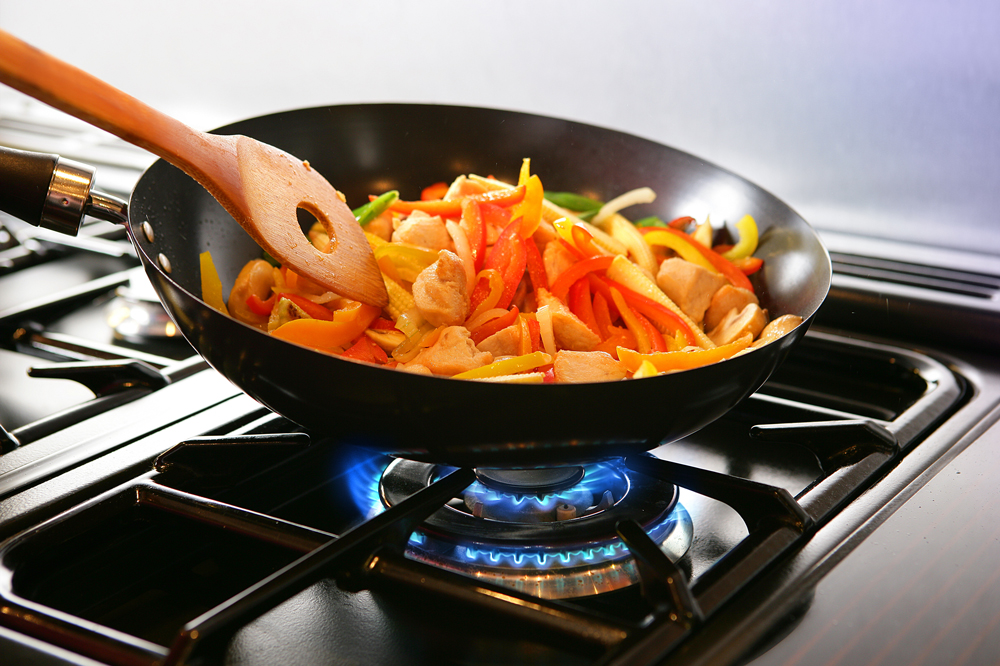 Customers who connect to natural gas for the first time with a natural gas range can receive a $500 rebate from Central Hudson. Learn more.
​
​
---
Incentive is valid for customers connecting their residence to natural gas for the first time prior to March 31, 2018. Offer is not valid for existing gas customers and may not be combined with other incentive offers. Funding is limited and subject to areas where natural gas service is available.