Photo by Adobe Stock | Nattakorn
We know you have enough on your plate without stressing about what wines to serve for Thanksgiving, so we did the research for you.
Savory sausage stuffing, tart cranberry sauce, buttery mashed potatoes—there's a lot going on flavor-wise during the feast, which can make it tricky to pair the perfect wine. "You want one that's drinkable, fun, and easy. Thanksgiving is not the time to pull out your best bottles," says Kevin Zraly, a renowned wine educator, author of Windows on the World Complete Wine Course, and New Paltz resident.
According to Zraly, it's fine to serve red, white or both—the most important rule to follow is to select bottles that are unoaked, or low in tannins. A high-tannin wine will leave your mouth feeling dry, making it hard to enjoy your meal. His favorite turkey day whites are Riesling, Sauvignon Blanc, and Chardonnay. For reds, he recommends Pinot Noir, Merlot, and Cabernet Sauvignon. What will Zraly be pouring this year? A Mâcon Chardonnay from France, and a Pinot Noir from Oregon.
Here are six more stellar options from top wine shops and sommeliers:
SARNIN-BERRUX PINOT NOIR, $39
"A Pinot Noir made from organic grapes sourced in Volnay, France, this wine is light enough to enjoy during a long, heavy meal but has a body and structure that holds its own at the table. It's our favorite 'fireplace red,' perfect for chilly weather." —Aaron Lefkove, owner of Bluebird Wine Shop, Accord

---
VINAKOPER REX SPARKLING REFOSK, $16.99
"Hosts should consider a chilled, sparkling red like Vinakoper Rex Sparkling Refošk. It's a refreshing, silky, bubbly red that pairs well with savory gravy and rich mashed potatoes. For a white, I recommend the Dr. Lippold Empress Josephine's Riesling. Both wines offer a wonderful contrast to a rich meal." — Cordelia Schreiber, sommelier, Ze Windham Wine Bar, Windham

---
2020 TRAMINETTE, $21
"Traminette is a spicy aromatic white wine with big lychee fruit and rose hip flavors that stand up well to the stuffing and cranberry sauce, without stepping on the main event: the turkey." —Bruce Tripp, winemaker and partner at Milea Estate Vineyard, Staatsburg
---
L
A GARAGISTA DAMEJEANNE VERMONT ROUGE, $48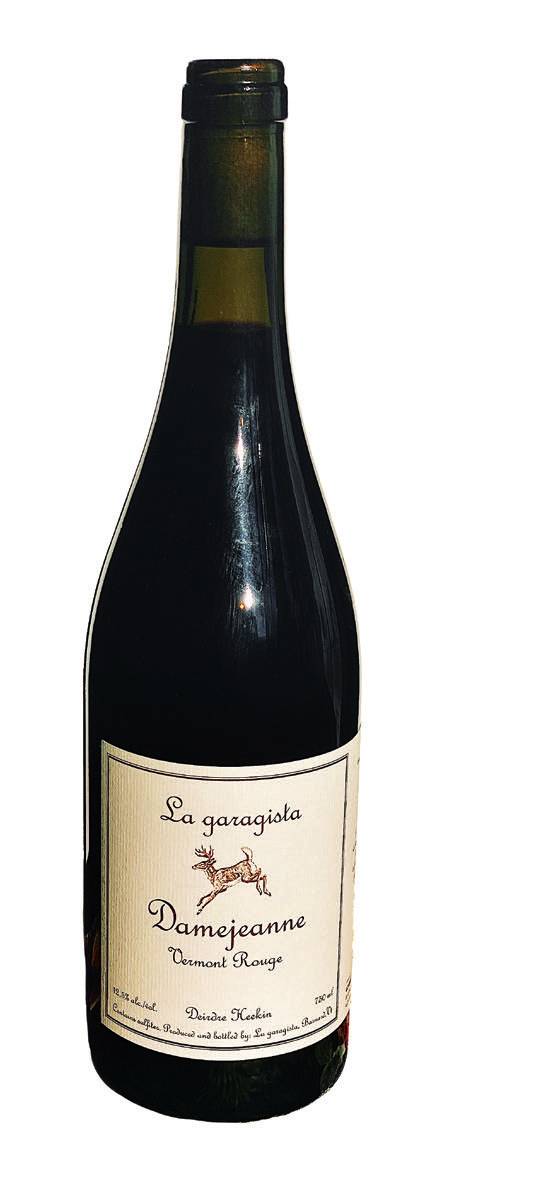 "This is an ideal Thanksgiving wine because the bright red and black fruit notes are undercut by an earthy, herby backbone that pairs incredibly well with game meats. Deirdre Heekin and her husband Caleb Barber farm exclusively hybrid grape varietals at their home farm in Barnard, VT, and two vineyards in the Champlain Valley. Damejeanne is one of the first wines Heekin ever made. Her care and attention to the vines and the land carries through to the glass." —Sage Redman, shop manager of Grapefruit Wines, Hudson
---
ILLAHE VINEYARDS PINOT NOIR, $29
"A small, family-run winery, Illahe Vineyards is putting out modern day wines using old school methods (hand harvesting, natural fermentation, no additives). The 2019 Pinot Noir is bold but elegant. There are notes of raspberry, chocolate, and earth that will hold up to the turkey and squash, while balanced, refreshing acidity cuts through those potatoes and gravy." —Shai Kessler, co-owner of Reed Street Bottle Shop, Coxsackie

---