Photos courtesy of Jensen DiBattista
This popular Rockland County eatery reimagined its concept, launching chef-led tasting menus and creative takes on classic bar food.
With a modern industrial aesthetic, DVine Bar in Sparkill welcomes customers for a completely unique dining experience. From the atmosphere to the four-course nightly tasting menu, the restaurant strives to keep its food delicious and distinctive.
Prior to 2021, DVine Bar mostly served pub dishes such as burgers, sandwiches, fries, and sliders. However, during the pandemic, owner Robert Joseph Printz decided that it was time to rebrand the restaurant.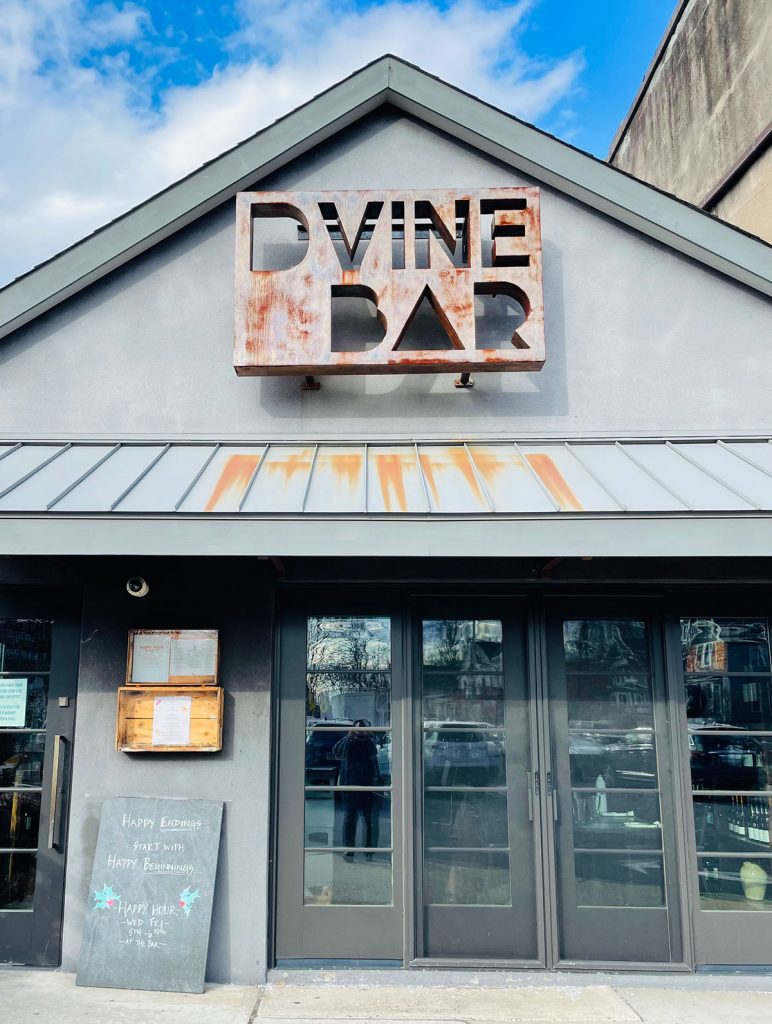 "I had an idea to make my staff's work week shorter and I knew the only way we could do that was by condensing the menu," Printz says. "I didn't want to limit the variety of food for our customers, so we came up with the idea of having a menu that changes every two weeks."
The four-course dining menu is created by head chef and three-time Chopped champion, Chris Holland. Holland joined DVine Bar in 2014, and has worked there ever since.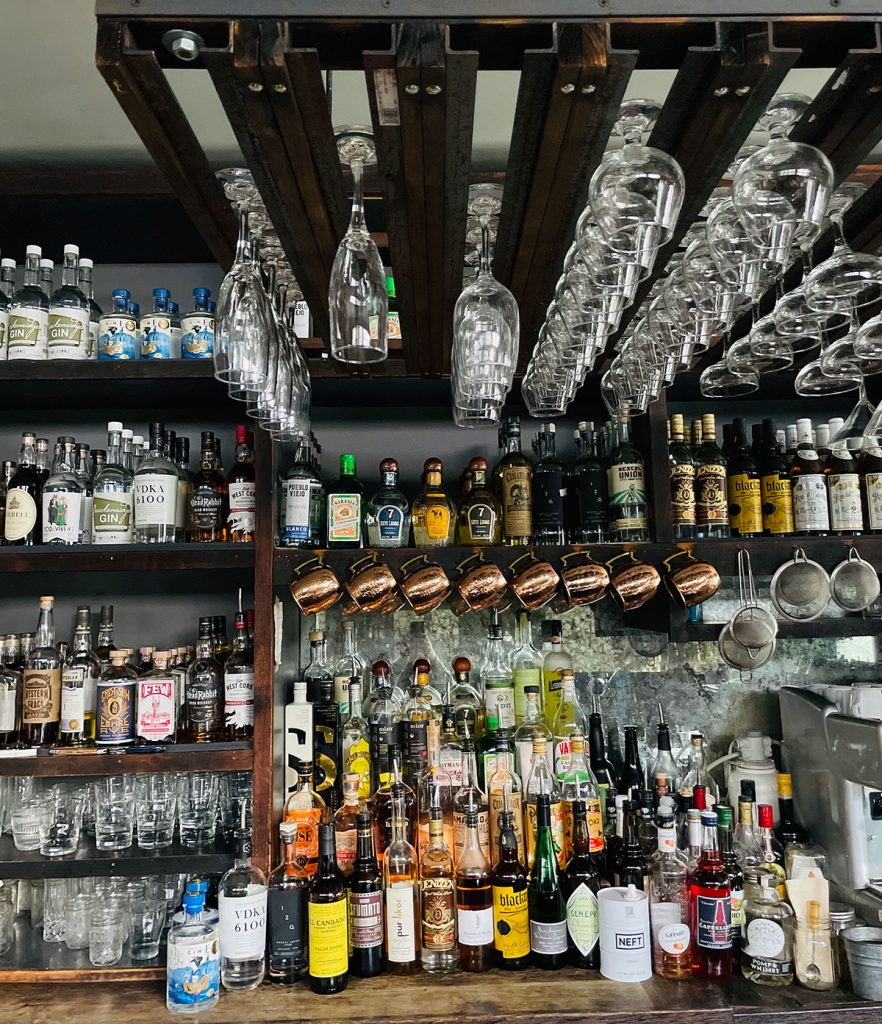 Of course, his culinary journey has been long and full of challenges. After being diagnosed with multiple sclerosis (MS) in 2009, Holland decided that the kitchen was where he wanted to spend his time. Cooking food for others allows him to be creative, passionate, and give back to the community.
Heavily influenced by his childhood growing up in Fort Lee, NJ, Holland's food combines many Asian flavors and techniques. Despite his love of making elaborate and elegant meals, Holland still enjoys making greasy bar fare like burgers and bacon sliders.


Holland constantly searches for new ideas for the ever-changing tasting menu. Of course, he always looks for new dishes and novel flavors that pair well together.
"One of the things I made a commitment to is having a vegan or vegetarian option on every course," Holland says. "With the tasting menu, it allows me to go more in-depth and put more time into each of the individual dishes."


DVine Bar's four-course tasting menu offers a ton of customization. In addition, customers choose between three different dishes for each course. For instance, first-course options might be shrimp and kumquat salad, smoked lentil tostada, and a lobster bisque. Then, follow it up with second course dishes like scallop and pork dumplings, polenta with porcini ragu, and garlic-parmesan wings.


After that, customers get to choose from the third course of the menu. This includes dishes like winter squash korma, butter-poached lobster tail, and beef tataki. Just when customers are starting to feel full, it's time for course four. For the fourth course in this tasting menu, the restaurant offers bold main-style dishes. Previous fourth courses include halibut piccata, chicken parm, and osso bucco cassoulet.


Typically, Holland's menus include a vegetarian or vegan option. However, special accommodations can be made for vegan diners (with advance notice).
In addition, while the set price for the tasting menu is $85 a person, Printz recognizes that may not be feasible for everyone. Recently, the Sparkill chef-spot has offered reduced pricing on given days. Stay tuned on social media for similar announcements.


Customers can add a drink pairing to each course (for an additional fee). A coalition of Printz, DiBattista, and their resident mixologists crafts the drink program. Wash down unique flavor combinations with top-tier wine, sake, beer, and specialty cocktails.
"Working with Chris on a daily basis has really opened my eyes to food and drink pairings," DiBattista says. "Drink and food can kind of be one with each other and make the experience for the customers that much more enjoyable."


After receiving feedback from customers who missed some of the old dishes offered at DVine Bar, Printz and Holland created Tuesday Pub nights. Popular items on the pub menu are the duck wings, teriyaki broccoli bites, nachos, bacon sliders, and shepherd's pie.
While the DVine Bar menu frequently changes, the restaurant always uses local meats and produce throughout the year. For instance, the restaurant always gets its duck from D'Artagnan Farm in Pawling. One benefit of the tasting menu is that Holland can always create dishes with ingredients that are fresh and in season.


"Customers get a good taste of DVine Bar because we keep it interesting by always changing it. We now provide better quality food and ingredients which keeps the menu interesting for customers while also allowing my staff to have time outside of the restaurant."
DVine Bar provides a balance of fine dining and fried foods to satisfy a variety of customers' cravings.


Currently, the restaurant is working on a New Jersey-style deep-fried hot dog menu. The special "ripper" menu will be for delivery only. Choose between 100-percent Wagyu beef and Beyond Vegan dogs. Then, customers will choose their mustard, toppings, and whether or not they want it fried.
"The concept was inspired by Chris' roots growing up in Fort Lee with Hirams and Callahans all nearby," Jensen DiBattista says.


A rotating menu and an emphasis on seasonal food and drink pairings encourage repeat visits. You never know what you'll discover in Sparkill.