AdobeStock/Alex from the Rock
Three podcasts with Hudson Valley connections tackle important questions about food, farming, cooking, and deliciousness.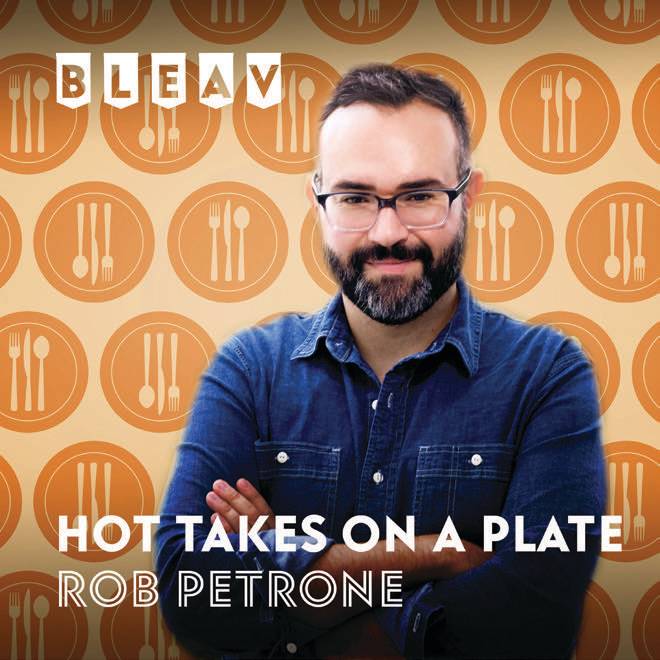 Hot Takes on a Plate
Who: Rob Petrone, six-time Emmy-winning host and executive producer of Restaurant Hunter
The Gist: What started out as lively debates between Petrone and well-known guests on a variety of foodie topics (like movie candy and burger toppings) has taken on a more serious tone since the onslaught of COVID-19, delving into the intersection between culture, food, and the restaurant industry.
If You Only Listen to One: Ep. 54, "86'ed: How A Global Pandemic Rocked the World's Culinary Capital," is Petrone's "time capsule of the way the restaurant industry was thinking" in March 2020 when COVID-19 shutdown NYS.
You Might Recognize: Westchester resident and former Esquire editor Jeff Gordinier (ep. 45, "America's Best New Restaurants (Pandemic Edition) with Jeff Gordinier"); Walter's Hot Dogs (ep. 24, "Hot Dogs with Katharine DeCicco"); and Penny Lick Ice Cream Co. (ep. 20, "Ice Cream (and Race) with Ellen Sledge")
Keep Calm & Cook On with Julia Turshen
Who: New York Times bestselling cookbook author, recipe developer, epic home cook, and Hudson Valley resident Julia Turshen
The Gist: Turshen gathers some of the food industry's most interesting personalities for candid conversations about cooking, food, mental and physical wellness, relationships, writing, and more.
If you Only Listen to One: Ep. 53, "Evelyn Tribole on Intuitive Eating + More" is, as Turshen puts it, "a deeply honest conversation about diet culture, body image, and weight stigma."
You Might Recognize: New Paltz favorite Lagusta's Luscious (ep. 38, "Lagusta Yearwood on Business, Chocolate + More"); badass butchers Erika Nakamura and Jocelyn Guest (ep. 27, "How the Sausage Gets Made"); and the owners of Hudson's Talbott & Arding (ep. 20, "It's All About Timing with Mona Talbott and Kate Arding")
Young Farmers Podcast
Who: The National Young Farmers Coalition, which is headquartered in Hudson
The Gist: The podcast gives young farmers, policy makers, experts, and advocates a platform to discuss the critical issues that shape our food system and agricultural policy in the U.S. and abroad.
If You Only Listen to One: Ep. 43, "Who Owns U.S Farmland," featuring Young Farmers' Land Campaign Director Holly Rippon-Butler and professor Megan Horst, takes a frank look at the number one challenge new farmers face and how systemic racism impacts land access in the United States.
You Might Recognize: Ben Banks-Dobson of Hudson Hemp (ep. 45, "Hemp, CBD, and the U.S. Green Rush); activist Karen Washington (ep. 44, "Karen Washington on NYC Food Security and Lifting up a New Generation of Black and Brown Farmers"); and Soul Fire Farm's Leah Penniman (ep. 20, "Leah Penniman on 'Farming While Black'")