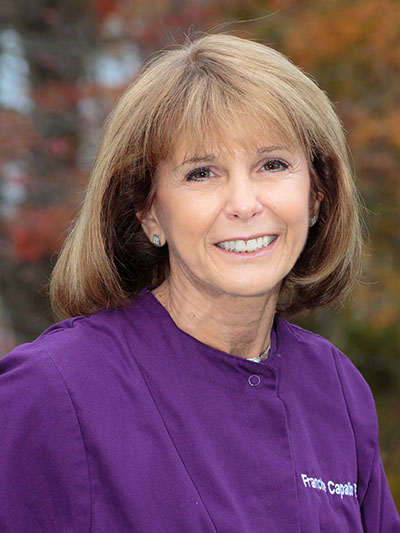 At your next dental checkup, don't be surprised if you are asked questions about your blood pressure, sugar levels, and more. Your teeth and gums can give your dentist insight into the health of your heart, pancreas, and more.
In the words of Putnam Dental Associates, "The field of dentistry has witnessed remarkable changes in the understanding of disease processes and their relationship to the body as a whole. The focus is on inflammation of the gingival and periodontium (bone surrounding teeth)."
Healthy gums, healthy you
Oral diseases are no longer limited to the mouth and are found to have a significant association with the overall health of the body. Gingival disease (gum disease) is characterized by increased redness, swelling, and bleeding of the gingiva when probed. The gum inflammation is caused by plaque (biofilm) and bacteria accumulation. In fact, mounting evidence from studies now points to the body's overactive response to oral diseases correlating with other serious conditions, including:
heart disease
stroke
diabetes
pancreatic cancer
stillbirths
Studies are also finding that periodontal bacteria can enter the body and travel to major organs. This can create additional sites of inflammation, such as in the carotid artery with strokes and the placenta of pre- and low-term weight babies, and even the pancreas.
Cardiovascular disease on the rise
The American Heart Association (AHA) expects a significant increase in cardiovascular disease between 2014 and 2030. By 2030, the AHA predicts 27 million people with elevated blood pressure, four million with increased risk of stroke, and an additional three million with heart failure. Today, cardiac-related illness affects 81 million Americans and remains the number-one killer of both men and women. The lifetime risk of developing cardiovascular disease in the United States is 1 in 2 for men and 1 in 3 for women.
Putnam Dental says, "You've got to have heart"
Heart health depends on a balance of environmental, dietary, and genetic factors. Putnam Dental goes beyond a regular dental cleaning to keep their patients' hearts healthy. They have incorporated a low-glycemic healthy eating program along with nutraceuticals, which are highly absorbable in an isotonic form. The nutraceuticals combine complex B vitamins with omega-3 fatty acids EPA and DHA — a combination known to be a good start for a healthy heart.
To join the Putnam Dental Associates healthy eating plan and learn more about their nutraceuticals, call 888-310-0532.
---
Putnam Dental Associates
2435 Rte. 6, Brewster
888-310-0532
info@putnamdental.com
www.putnamdental.com
---
What's this?
This content is made possible by our sponsor. It is not written by and does not necessarily reflect the attitude, views, or opinions of the Hudson Valley Magazine editorial staff.