For a curated list of our favorite things to do this week, click here.
If you have an event you would like to submit to our community calendar, you can do that here.
Premier Digital Partners
Mid-Hudson Comic Con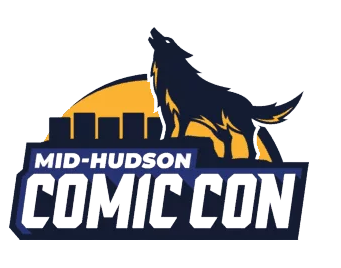 MID-HUDSON COMIC CON
OUR 2ND ANNUAL COMIC AND POP CULTURE EVENT!
HELD
AT THE MJN – MAJED J. NESHEIWAT CONVENTION CENTER, 14 CIVIC CENTER PLAZA,
POUGHKEEPSIE, NY ON AUGUST 20-21, 2022!
PRESS RELEASE
Poughkeepsie, NY – Due to ever-rising pop culture and comic book fan demands,
Poughkeepsie, NY will host its 2nd year of the pop culture comic con platform on August 20-21,
2022. Saturday 10:00am – 6:00pm and Sunday 10:00am – 4:00pm. VIP ticket holders get early
access at 9:30am each day.
TICKETS ON SALE NOW FOR MID-HUDSON COMIC CON
TICKETS: Day passes for adults are $23 on Saturday and $20 on Sunday; tickets for children
ages 7 to 15, students, military and seniors are $15 a day; tickets for children ages 6 and under
are FREE. VIP tickets are $100.
This two-day event will feature:
· Celebrities: Ryan Bartley One of anime's top voice actors; Fandango Pro Wrestler in WWE,
NXT, and more; Ming Chen as seen on Comic Book Men (96 episodes), Jay and Silent Bob
Reboot, upcoming Clerks 3 film, CF3, Shooting Clerks and much more; Justin Credible is a
pro wrestler who has been seen on both WWF/WWE and ECW; Kayla Sparks is a pro
wrestler who has been seen on both AEW and WWE!
· Top Guest Artists: Robert Bruno, Daniel Khana, Jeff Brennan, Ryan Browne, and Jay Mooers.
· Cosplay Groups: Hudson Valley Ghostbusters, Inc (raising money for American Foundation
For Suicide Prevention).
· Cosplay Guest Stars: Jennard Cosplays, Chelsea Von Chastity, Harley Nox Cosplay, GMX
Cosplay, Coach Moses.
· Show floor will include: vendor and artist exhibitors from all over the world, guest artists,
celebrities, tabletop gaming, cosplay contests, panels, and other pop culture fun!
· Magic: The Gathering TableTop Gaming, run by Ala Tompkins TGC.
· Charities: American Foundation For Suicide Prevention.
· Sponsors: The Awesome Couple, Phase ID, Kyoto Anime, The Undisputed Comic King,
Excelsior Comics, and Dave's Psycho Bunny.
For more information on Mid-Hudson Comic Con please visit http://www.mhcomiccon.com or
e-mail at mhcomiccon@gmail.com
• MJN – MAJED J. NESHEIWAT CONVENTION CENTER: 14 Civic Center Plaza
Poughkeepsie, NY