For a curated list of our favorite things to do this week, click here.
If you have an event you would like to submit to our community calendar, you can do that here.
Premier Digital Partners
Hanzolo & The Q Tip Bandits w/s/g The E-Block
April 27 @ 8:00 am

-

5:00 pm

$15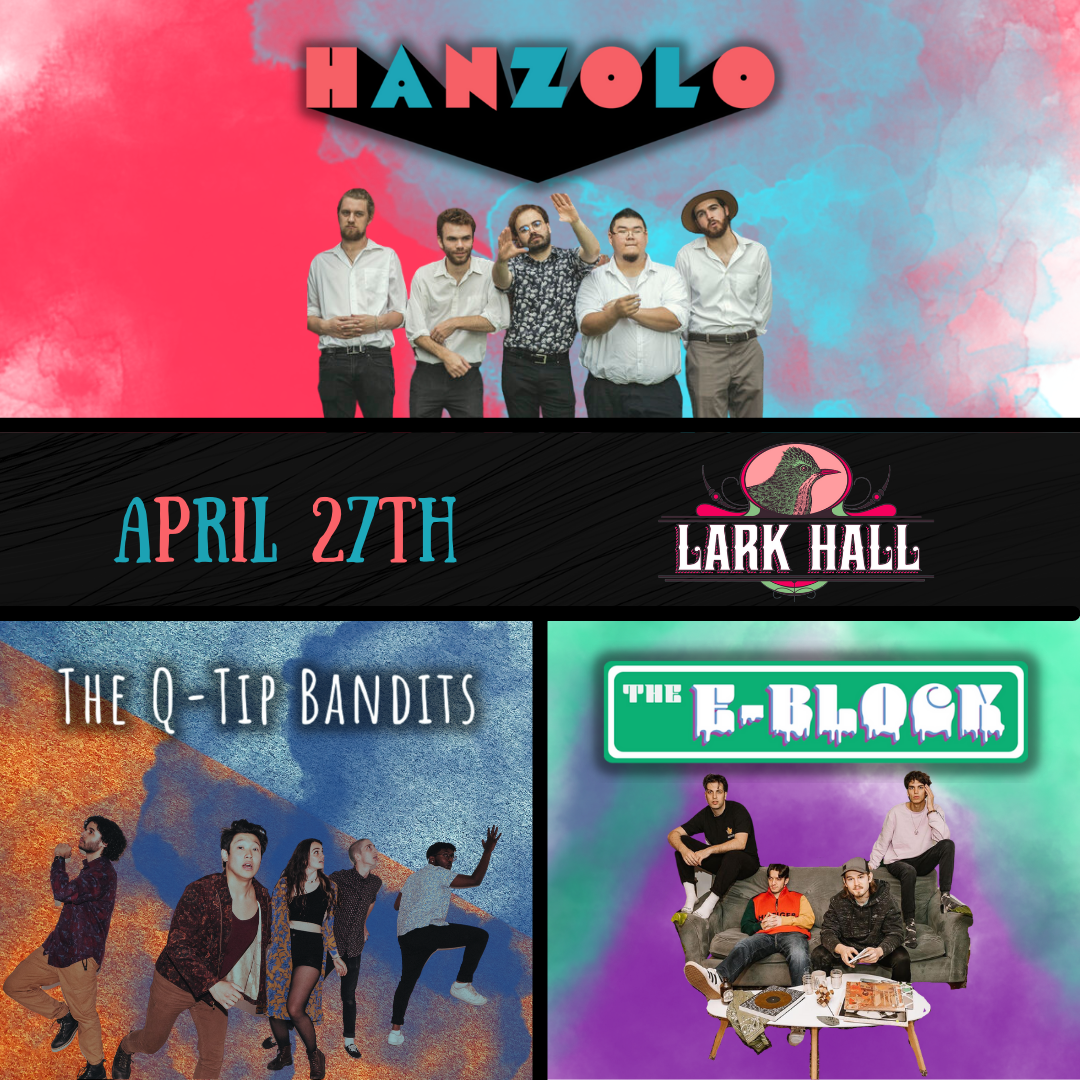 HANZOLO is a 7-piece band from Upstate New York, toting an explosive and emotional sound that mixes soul, jazz, rock, and funk. Their songs are dance-ably fun with thoughtful lyrics, backed up by a bright horn section.
HANZOLO recently won the EQX Battle of the Bands and opened Albany's annual Pearlpalooza music festival. They have opened for bands like Lawrence, Wild Belle, and *repeat repeat. HANZOLO released their first album Table Butter in 2019 and followed up with their second album HANZOLO in 2021.
HANZOLO's music has been compared to table butter; Soft enough to spread, yet hard enough to keep its shape.
Hanzolo & The Q Tip Bandits w/s/g The E-Block image
Since their inception in early 2018, The Q-Tip Bandits have emerged into the Boston music scene as an energetic and vibrant act that continues to touch audience's hearts while getting them up on their feet. Their smooth yet powerful sound is backed by the raw energy of rock and the coolness and colors of R&B and funk — with palpable grooves coated with savory, soul-inspired riffs, anthemic horns, and meaningful lyrics
Hanzolo & The Q Tip Bandits w/s/g The E-Block image
let's just get this out of the way: we don't like our name either. it makes us sound like a bruce springsteen cover band, or a prison group, or something. but we can't change it; that's the name of the rotterdam, ny neighborhood where our band started, and no matter how many times we try to call ourselves something different it just feels wrong. we're the e-block, from the e-block. plain and simple. welcome to the neighborhood.
we're into indie r&b — nobody really knows what it means but we love the classics and we love the new stuff, too, and we try to play like soulquarians and write like they used to do out in laurel canyon. we're big on musicianship, geeks for the liner notes, but above all we're about making stuff that feels good to listen to.
our band was founded by multi-instrumentalist luke pascarella (blame him for the name) who soon added his neighbor, drummer dom toma, to the band. in 2017, dom added saxophonist james soren after meeting at suny albany. in 2020, longtime neighbor devin tetlak kind of just joined, which is really cool because he's insane on keys. that's our core four, but we play and record with a lot of friends — bassists aaron ginsburg and joey farber, pianist bryan le, guitarist anthony 'ace' campoli. you might see them at a show or hear them on a record.
it's a friendly neighborhood here at the e-block, and it's only getting bigger. in the past year we built a studio and started producing for new friends, like r&b wizard souly had. we got lots more on the way in 2022 — hope you can join us for the action.