For a curated list of our favorite things to do this week, click here.
If you have an event you would like to submit to our community calendar, you can do that here.
Premier Digital Partners
Erin Kate Ryan in Conversation with Alexis Schaitkin
August 13 @ 6:00 pm

-

7:00 pm

Free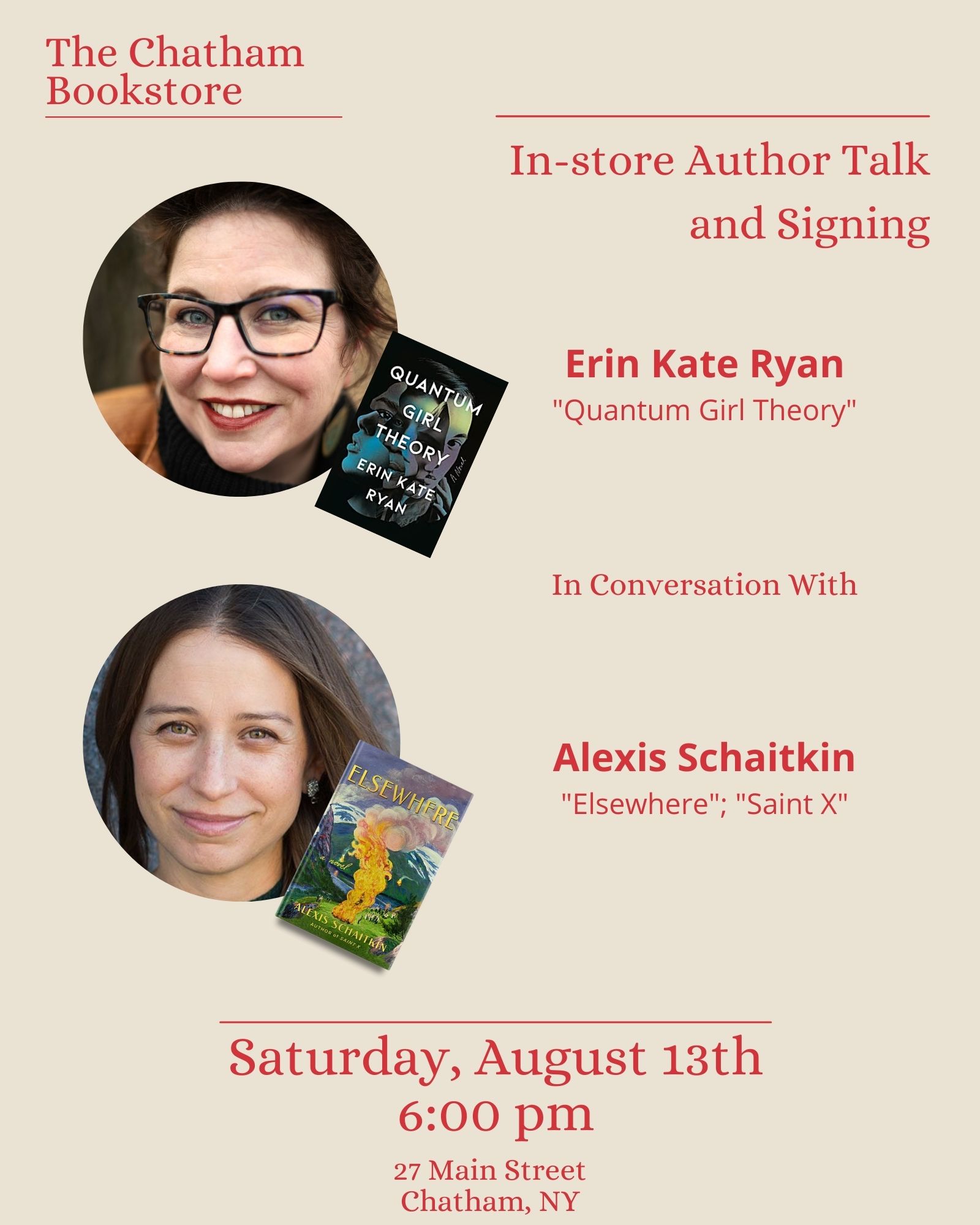 The Chatham Bookstore presents Erin Kate Ryan in an author talk celebrating her new novel, "Quantum Girl Theory" on Saturday, August 13 at 6:00pm. Ryan will be in conversation with Alexis Schaitkin, author of "Elsewhere" and "Saint X." The event is free, and advanced registration is not required. Light refreshments will be served.
On December 1, 1946, Paula Jean Welden put on a bright red parka and disappeared from her dorm at Bennington College in Vermont. Eighteen, white, blonde, wealthy — she was never found.
Each chapter of "Quantum Girl Theory" imagines a life Paula Jean Welden may have lived after she left that room: in love with a woman in a Communist cell and running from her blackmailer in 1950s New York. A literary forger on the verge of discovery at the advent of the computer age. A disgraced showgirl returning home to her mother's deathbed. Is she a lobotomy victim, is she faking amnesia, is she already buried in the nearby woods?
Publishers Weekly wrote, "[Ryan] has a knack for clever turns of phrase and imbues her concept with smart insights on the public's fascination with missing girls and young women." Kirkus called "Quantum Girl Theory" "A puzzler that is both brainy and full of satisfying narrative brawn."
Alexis Schaitkin's debut novel, "Saint X," was named a New York Times Notable Book of 2020 and was critically acclaimed by the Washington Post, Entertainment Weekly, People Magazine, and Good Morning America. Her latest novel, "Elsewhere," conjures a community in which girls become wives, wives become mothers and some of them, quite simply, disappear. In a starred review, Library Journal deemed it "A magical, otherworldly story certain to be on plenty of 2022 'best of' lists."
Copies of "Quantum Girl Theory" and "Elsewhere" will be available for purchase and signing after the talk.