For a curated list of our favorite things to do this week, click here.
If you have an event you would like to submit to our community calendar, you can do that here.
Premier Digital Partners
Carnival of Souls (1962) at The Rosendale Theatre
August 27 @ 10:00 pm

-

11:30 pm

$6 – $10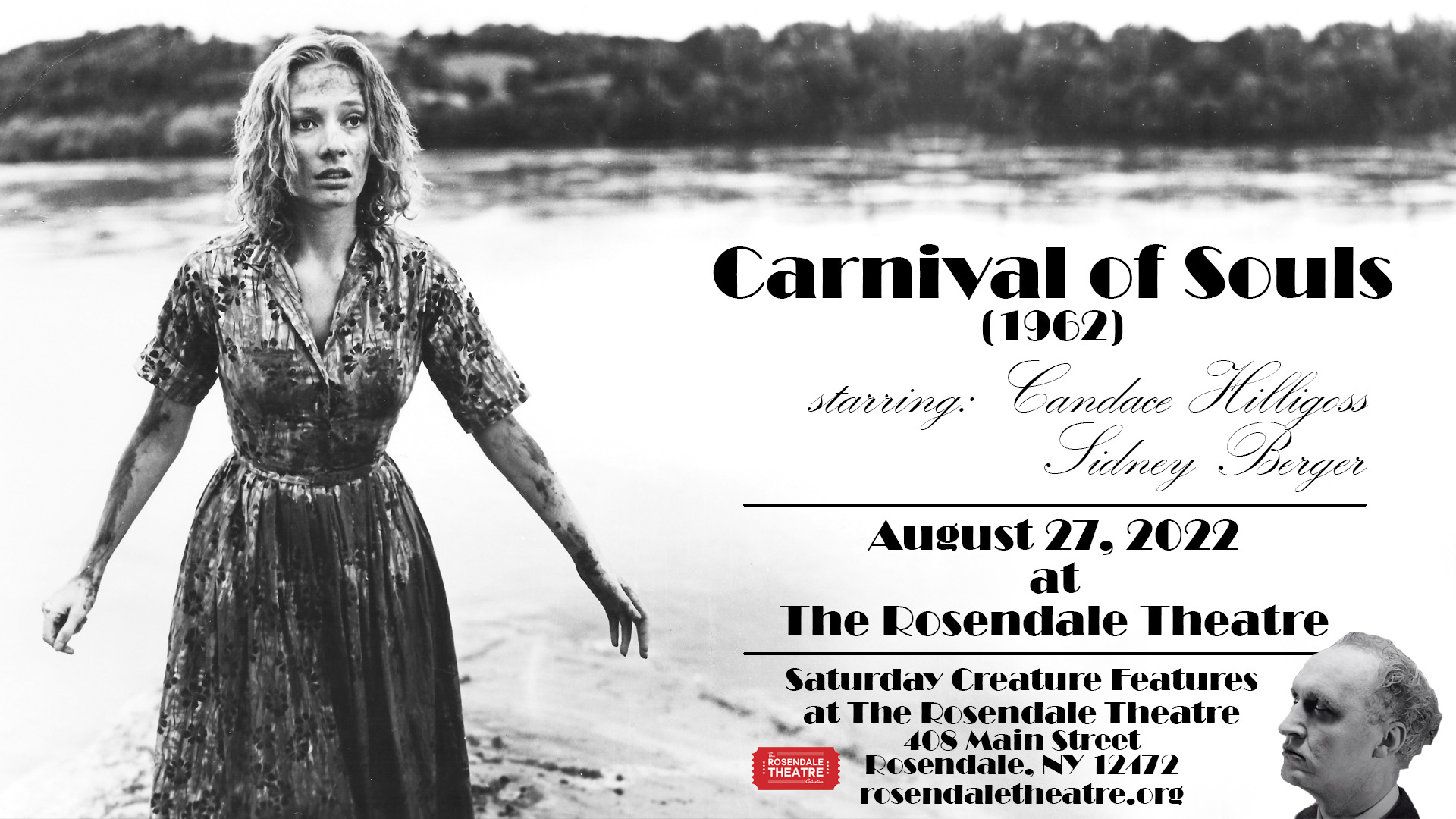 A young woman (Candace Hilligoss) is mysteriously drawn to a bizarre, abandoned building on the edge of a desolate lake. What is drawing her there? Why does her sense of unease increase as she is pulled closer and closer towards the mysterious building? And who are the unusual people she is meeting along her way? An atmospheric low budget gem from 1962, Carnival of Souls is the very definition of a beloved "Cult Classic".
$6.00 admission for anyone in "Ghoul Face" or "Ghoul Costume"!