With the momentous occasion of Father's Day occurring this Sunday, and the weather expected to be perfect (low 80s and sunny), hopefully you'll be outside all day, barbecuing to your heart's content. Every year since I can remember, that's exactly how I've spent the third Sunday in June: lounging outside with a hot dog in one hand, a cold iced-tea in the other, spending quality time with my dad and the other members of my family. While Mother's Day may be a bit more stressful (finding the perfect gift, the most heartfelt card, and the least-wilted flowers certainly makes for a rather hectic third week in May), Father's Day seems to be more of a day for relaxing. The weather is always warmer (and more predictable), and it's kind of like a reassurance that, yes, summer is here. What's not to love about that? Oh yeah, and choosing a gift is a no-brainer.
For as long as I've been eating corn on the cob and watermelon on Father's Day, I've been buying my dad one of two things: a tie or golf balls. And I've yet to see him disappointed or hurt by lack of creativity. Should I be surprised? Generally, dads seem like less maintenance than moms, and in my case, those gifts are just what my father needs and wants: Each year, he'll wear his ties hundreds of times and lose hundreds (okay, dozens) of golf balls. Though that's not to say my dad doesn't do other things besides work and play golf. (Actually… ) He does have tons of other hobbies and interests. Needless to say, I'm still sticking to the formula. (This is a golf ball year, in case you're wondering.)
But if you've bought your dad ties and/or golf balls for the last several decades and are looking for a new idea — or if these presents are utterly inappropriate in your case ­— take a look at some gifts I've come up with while breezing through the mall over the past couple of weeks. (And yes, Titleist still managed to make the cut.)

FOR THE DAD WHO REFUSES TO ASK FOR DIRECTIONS:

TomTom GO 920 GPS by Brookstone, $449.95

If your father happens to be among the millions of dads with a severe abhorrence of asking for directions (or maybe he just has a terrible sense of direction), he'll be extremely grateful for this handy little car device.
Brookstone locations in the Valley:
Crossgates Mall, Albany
Galleria at Crystal Run, Middletown
Galleria Mall, Poughkeepsie
Jefferson Valley Mall, Yorktown Heights
Palisades Center, West Nyack
The Westchester, White Plains


FOR THE BEACH BUM:

J. Crew Island Scene Board Short in Desert Cactus, $38; Nubuck Flip-flops in Dark Khaki, $34.50

Make sure dad looks extra cool and stylish on his next beach trip with the perfect swim trunks and footwear.
J. Crew locations in the Valley:
Crossgates Mall, Albany
The Westchester, White Plains

FOR THE EXECUTIVE DAD:

Onyx Button Cuff Links by Brooks Brothers, $221.25

Dad will be the envy of all the other execs at his next big board meeting with these fancy sterling silver with onyx flush inlay cuff links.
Brooks Brothers locations in the Valley:
Palisades Center, West Nyack
The Westchester, White Plains
Vernon Hills Shopping Center, Scarsdale

FOR MR. FIX IT:

Bosch 18-Volt Five Piece Combo Kit with 1664cs at Lowe's, $398

Honestly, whose father wouldn't be thrilled to receive this ever-so-manly power tools set?
Lowe's locations in the Valley:
60 Catskill Commons, Catskill
1482 Central Ave., Colonie
271 Rte. 9 West, Glenmont
650 Rte. 299, Highland
901 Frank Sottile Blvd., Kingston
700 N. Galleria Dr., Middletown
1239 Rte 300, Newburgh
206 Rte. 303, Orangeburg
1941 South Rd., Poughkeepsie
FOR THE GOLF PRO: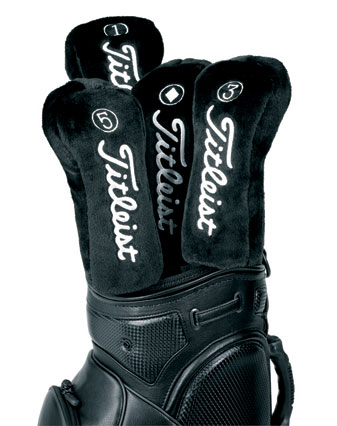 Graphite Headcovers by Titleist, $15

Dad may not be the next Tiger Woods, but at least he can look the part…
Available at:
Beekman County Club, Hopewell Junction
Red Hook Golf Club, Red Hook

FOR THE MOVIE BUFF:

Three DVDs at-a-time subscription from Netflix, $16.99 per month

If Dad loves watching all of the latest movies but can't seem to make it to Blockbuster every Friday, make his life a little easier with a Netflix subscription (different packages are available).

Available at:
www.netflix.com

 
FOR THE MEAT-LOVIN' DAD:

Ol' Ruff meat smoker, $59.95

This small, portable appliance is just what dad needs when he's in the mood for a tasty helping of smoked fish or meat.

Available at:
Hudson Valley Smokehouse, Wappingers Falls
 
FOR THE GREEN THUMB:

Garden Tool Caddy by Smith & Hawken, $69
This summer, make dad's gardening duties a little easier with this convenient tool caddy.
Smith & Hawken locations in the Valley:
696 White Plains Rd., Scarsdale